Hi, I'm Mark with the Perfect Paver Company and I came out to Jupiter, Florida today to show
you the perfect example of why it's so important to seal your pavers.
Today, we're at an outdoor mall area and if you're from the Jupiter area, you probably know exactly where I'm at. So what I want to show you is, throughout the outdoor area you have these overhangs and the overhangs prevent water from hitting the pavers underneath of them. Obviously outside of the overhangs, the water is able to directly hit the pavers.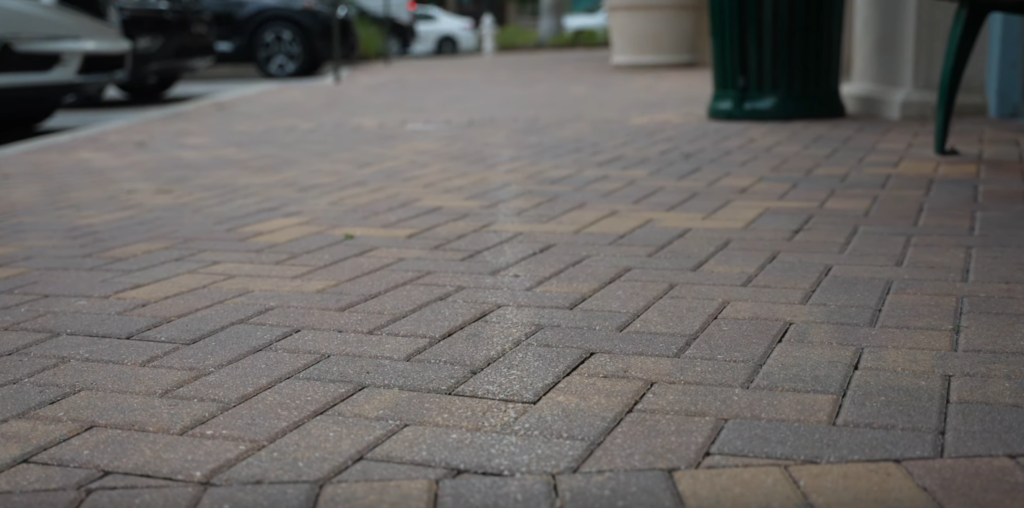 So, what's happening is because they don't have gutters or downspouts, the water is actually coming off of the overhang and directly hitting the pavers, and it's expediting and magnifying the impact that rain has on pavers and so protecting your pavers from rain is the number one important reason why you want to seal your pavers.
So, here's something else; the pavers directly underneath the overhang are exposed to a lot of high volume water and it's deteriorating the surface of the paver. You're starting to see a lot of aggregate exposed, which isn't good.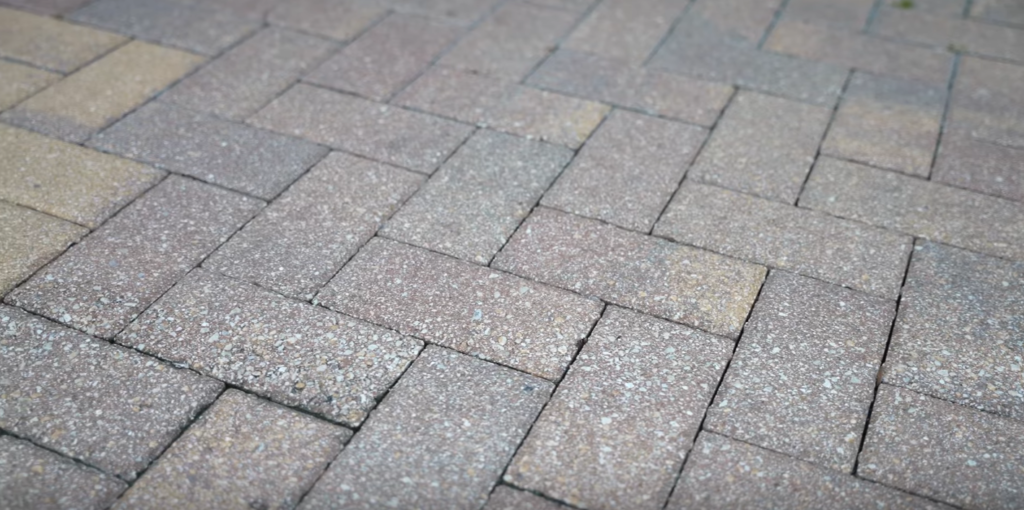 If you come up over here underneath of the bench area and overhang you don't see any of the exposed aggregate, which is the white rock coming through. It's still has all of its original surface intact.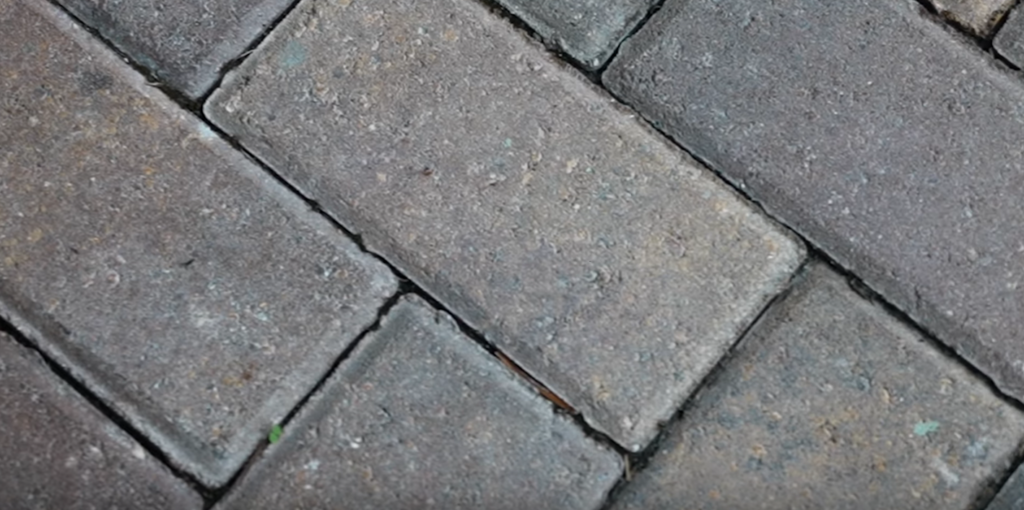 So, the number one reason why you seal your pavers is to prevent rain deterioration, rain damage because it's inevitable, it will happen on concrete pavers and so I'll walk around and show you just some places where you can see how the rain is deteriorating the surface of concrete pavers.
So here's a section where you have these overhangs and if you look directly beneath them where the water hits the paver, it's a clean line where that water is coming off and it's deteriorating the surface.
Pavers on my left, not exposing rain, they look beautiful. Pavers on my right, rain makes them look terrible.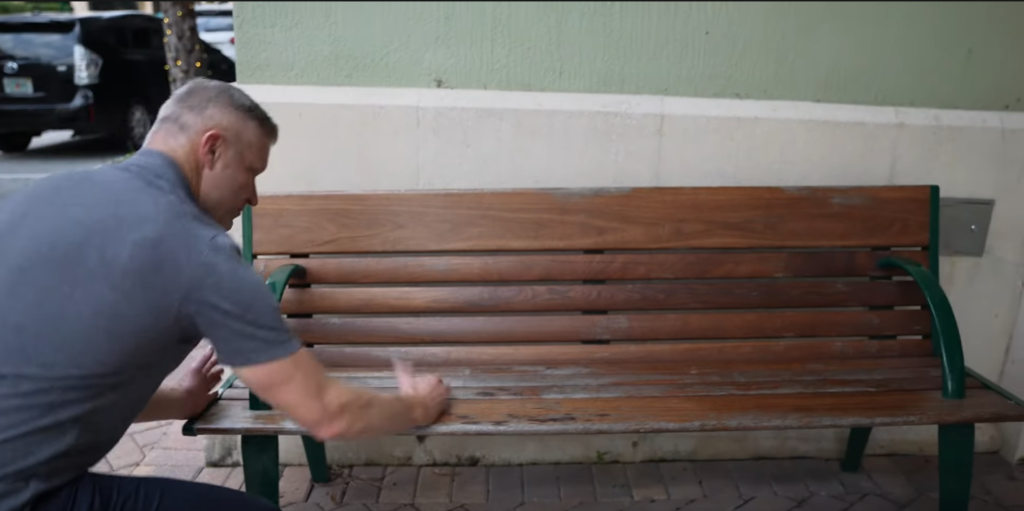 Hey come closer, something else I noticed is it's not just pavers that are affected by rain. Look at this bench exposed to rain – destroyed. It looks much better protected from the rain,
Obviously, the sun plays a huge role as well. You want to protect the Pavers from the sun. The UV rays really go after the color and attacks those, starts drying those out, dulling those out.
Most importantly, if you coat your pavers and protect them from the rain, they will last significantly longer and look significantly better for longer. Mark with Perfect Paver Company, that's why you should seal your pavers.