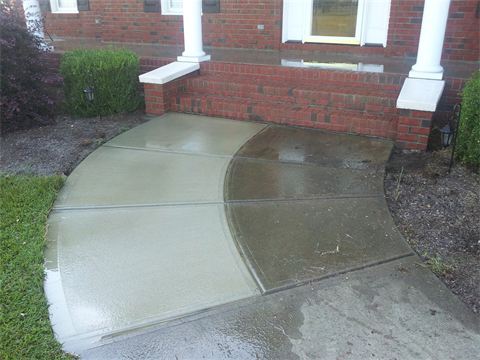 Dirt, grime, moss and other unwanted contaminants can leave your concrete driveway and sidewalks looking dingy. The Perfect Paver Co uses specialized pressure washing equipment designed to cut through the toughest grime without damaging your concrete or using harmful chemicals. We utilize hot water pressure washing equipment that blasts away dirt, oil and grime and leaves concrete looking like new again.
Why hire Perfect Paver Co for concrete driveway and sidewalk cleaning
We use no harsh chemicals. Instead, we use specialized pressure cleaning equipment that heats the water to 250 degrees
No swirls or inconsistent cleaning. We use a surface cleaner on all concrete surfaces which gives a consistent clean
We're a local owned company, not a national franchise
If you'd like to hire Perfect Paver Co to clean your concrete driveway or sidewalks, schedule your cleaning here.