If your patio has issues or in need of repair, you probably feel discouraged to use it and certainly not excited to entertain on it.
We specialize in the restoration of any exterior hardscape. We have developed and perfected a systematic process to restore pavers and natural stone, patio steps, seating walls and columns.
We have over 20 years of paver and hardscape construction experience. When you hire Perfect Paver Co to repair your patio or driveway, you will have peace of mind that the job will be completed correctly.

The only experience worse than hiring the wrong contractor to install your pavers is hiring the wrong contractor to fix them.

It never ceases to amaze us how many paver patio's, paver driveways and paver pool decks are in need of repair. Sinking steps, failing edges, leaning columns, retaining walls falling over...you name it, we see it every day. It wasn't until we started this business, The Perfect Paver Company, that we realized how bad it really was. You see, starting a landscape business that installs paver patios and paver driveways is just about the easiest business to start. You don't need a license, the city won't give inspections for paver patios and there aren't any sufficient schools to teach the trade correctly. As a result, incorrect paver and hardscape installations are abundant.
The natural progression of starting a company that installs pavers goes something like this. You start by mowing grass. One day, a customer asks you to plant a couple bushes. Next thing you know, you're a landscape installation expert. Soon after, a customer asks you to install a paver walkway. Next thing you know, you're a paver installation expert. There is so much to know about the proper installation of pavers. It's not something that can be learned over the course of completing a few projects. In most cases, those that know how to properly install pavers either had a tremendous amount of experience working for another company prior to starting their own company, or they've learned the hard way. Which means, their customers have learned the hard way.
As a consumer not aware of this, it's easy to fall in to this trap because your trust your landscaper/lawn maintenance guy. It's not that he is a dishonest person, it's just that he doesn't know yet.
When it comes to installing pavers, you'll never regret going with a reputable company to install your pavers. Just like, you'll never regret going with a reputable company to repair them. Paver patio repair, in most cases, can require more knowledge and experience than installing. There are so many different things that can cause failure to pavers. Simply approaching each one with the same diagnosis can lead to the same results a short time later. At The Perfect Paver Co, we specialize in the restoration of pavers. This means that each of our crews have a tremendous amount of paver installation experience before they begin working on our paver crews. The Perfect Paver Co is a sister company to one of the most trusted and experienced hardscape construction companies in the Ohio area. Most of the foreman now working for the Perfect Paver Co were first installation foreman for this company. Because of this, we bring a tremendous amount of paver repair experience to every project.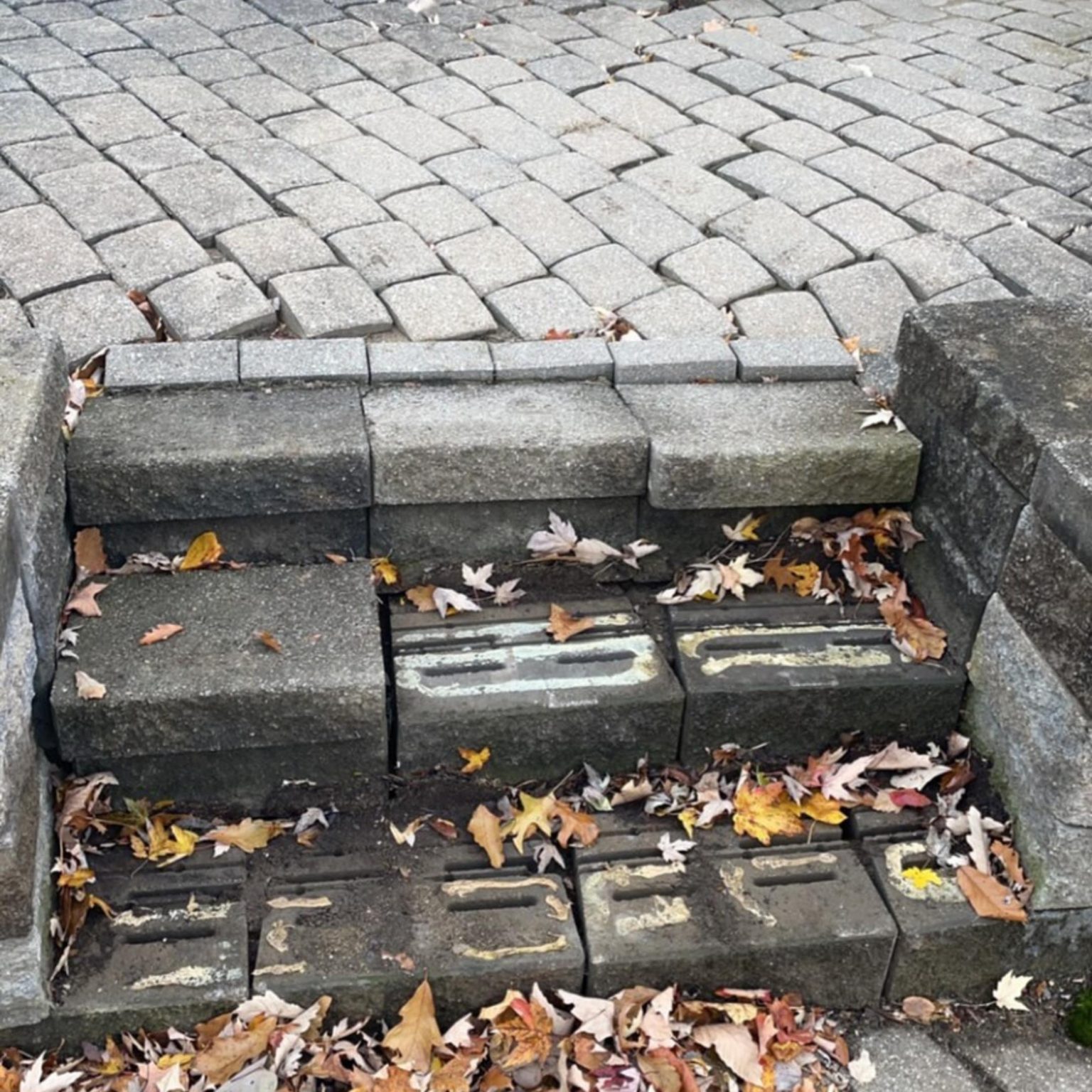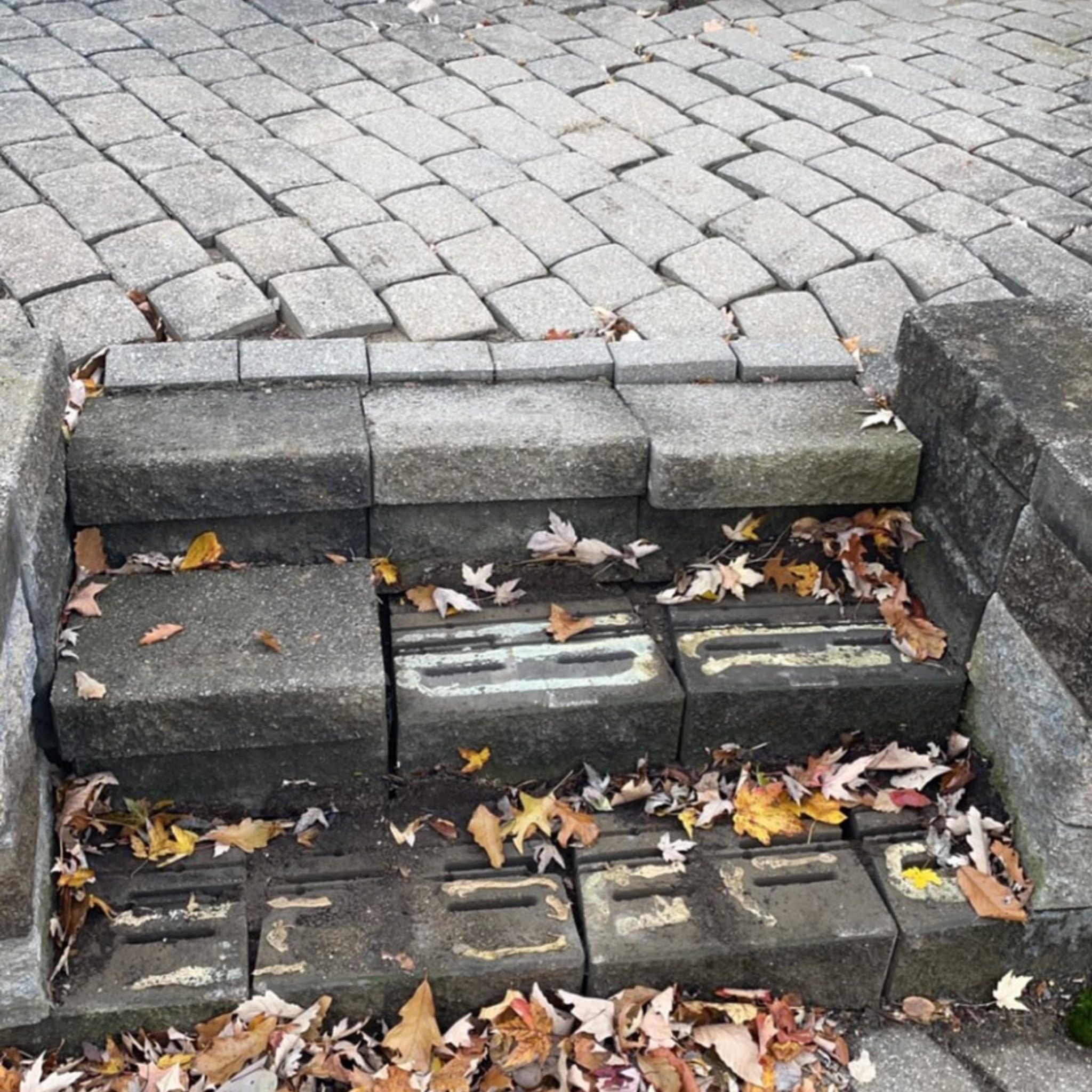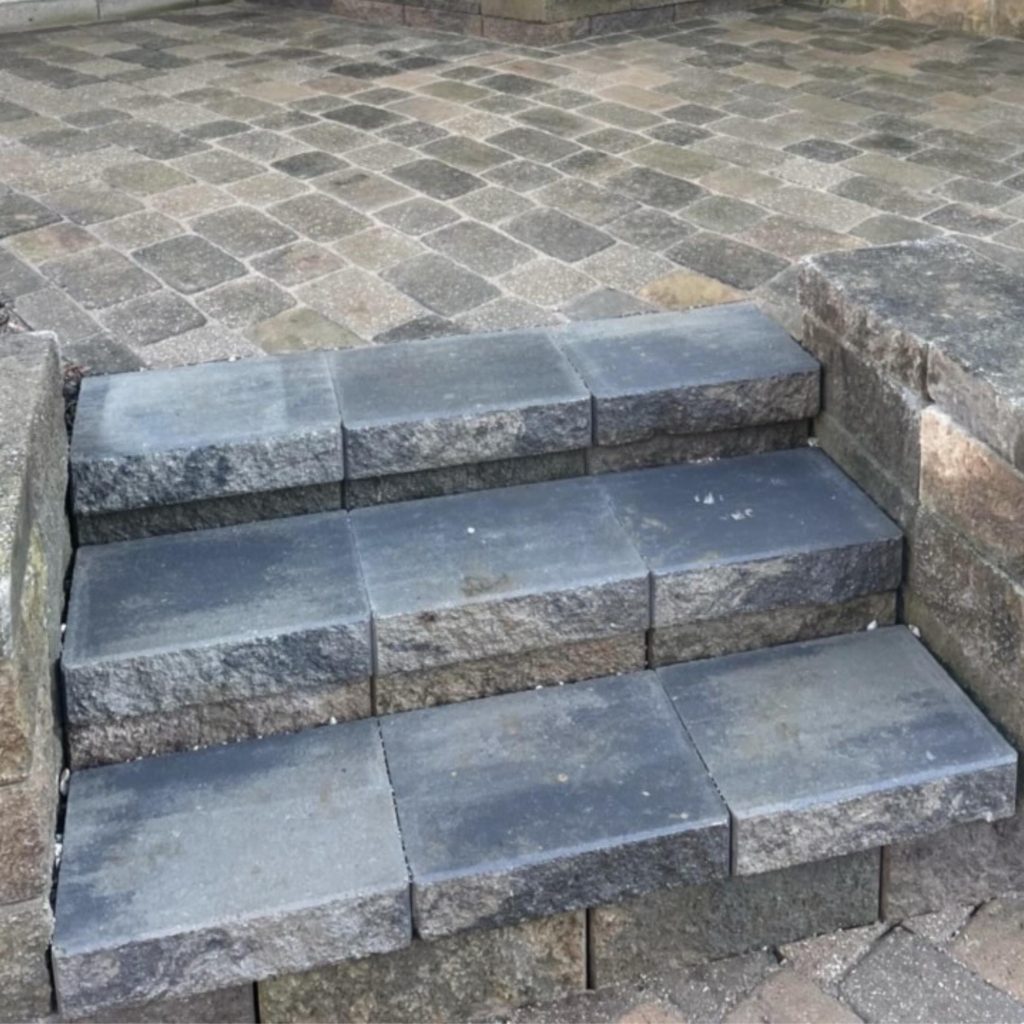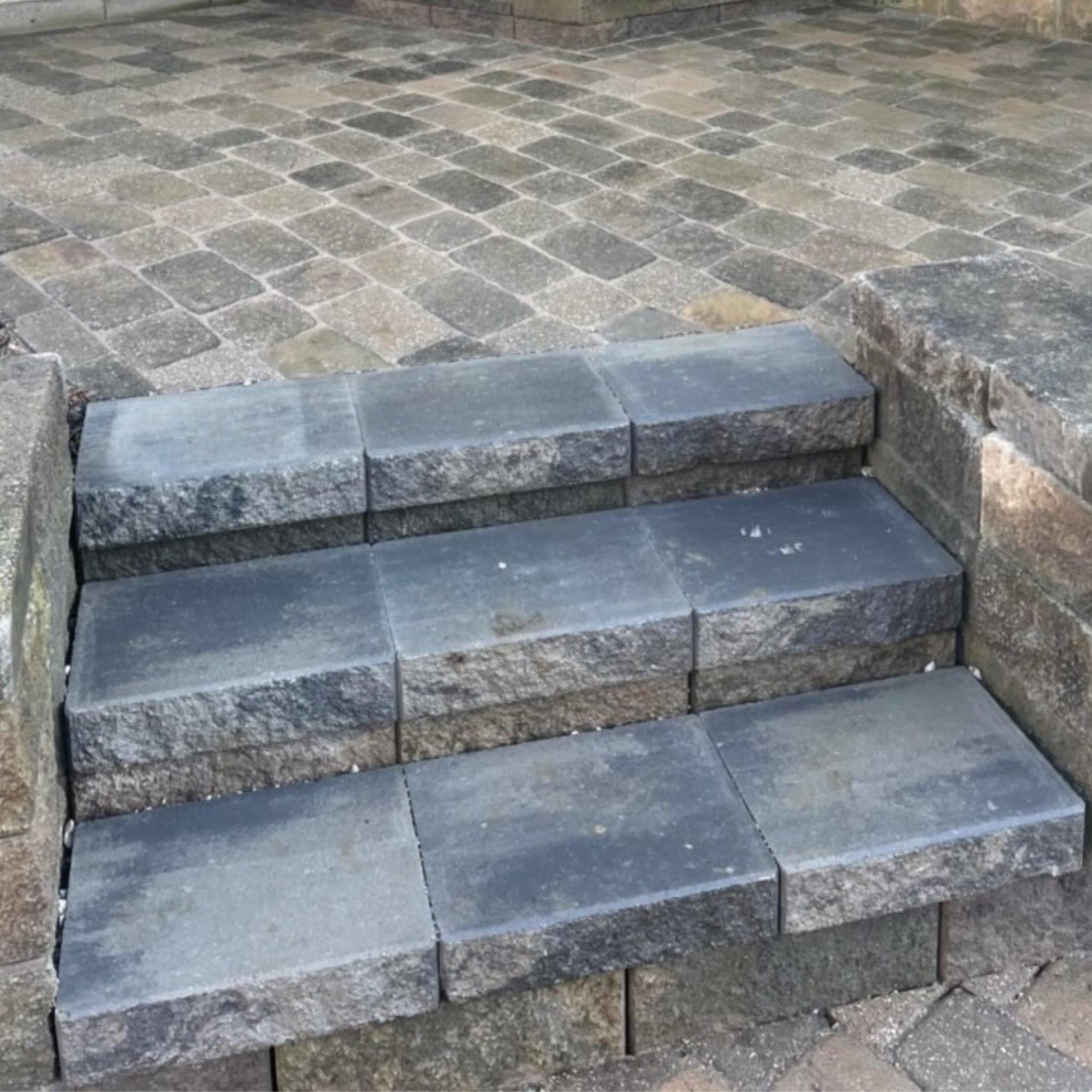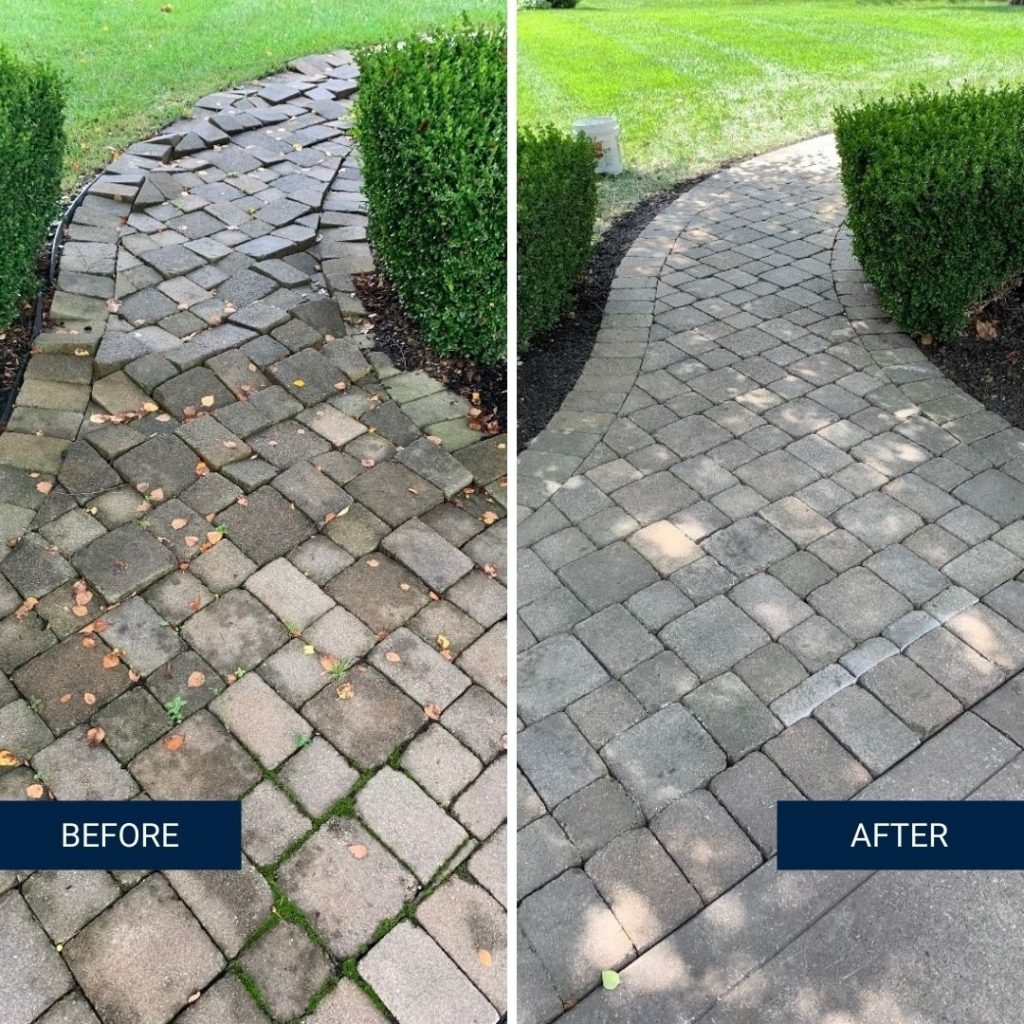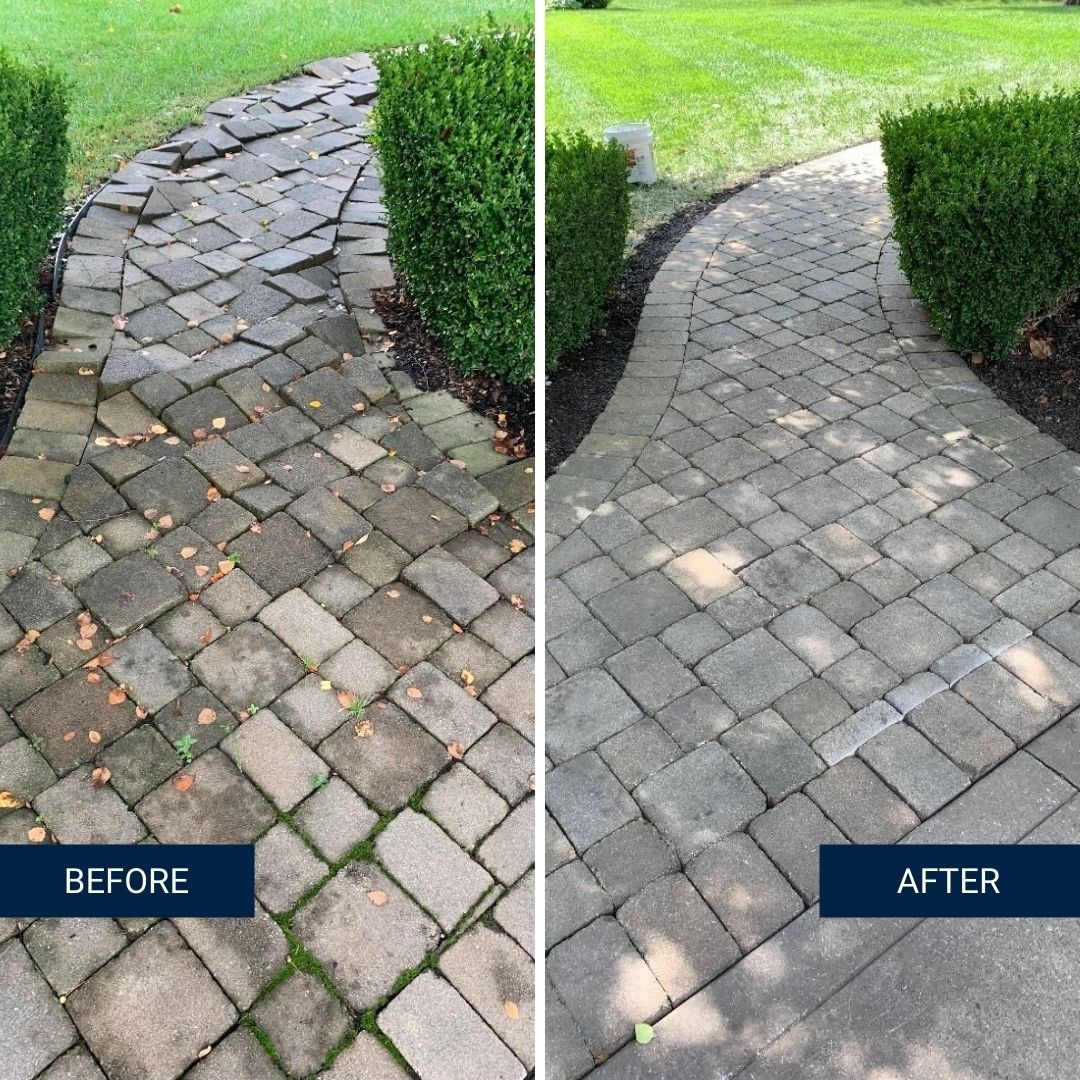 If y
our paver or stone patio
is sinking, shifting or settling we can repair this for you. We specialize in paver repair and restoration.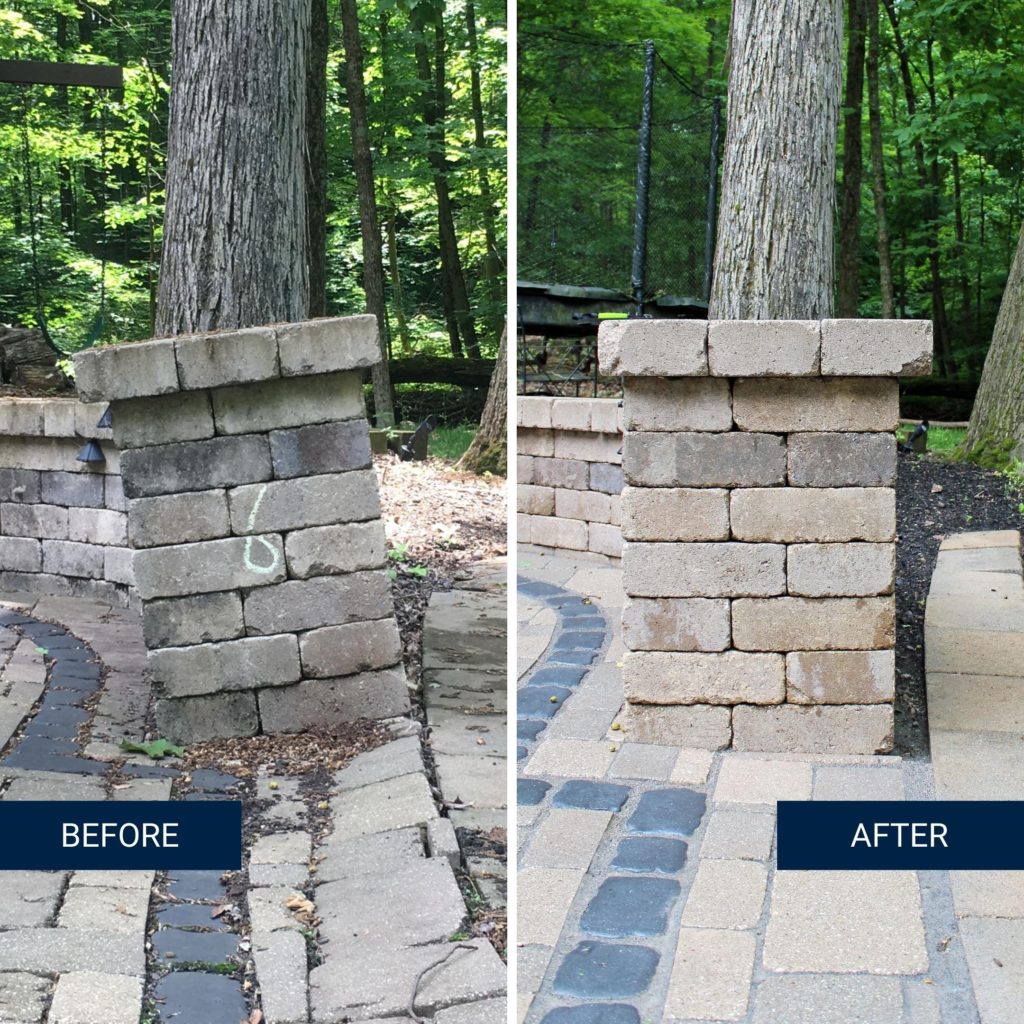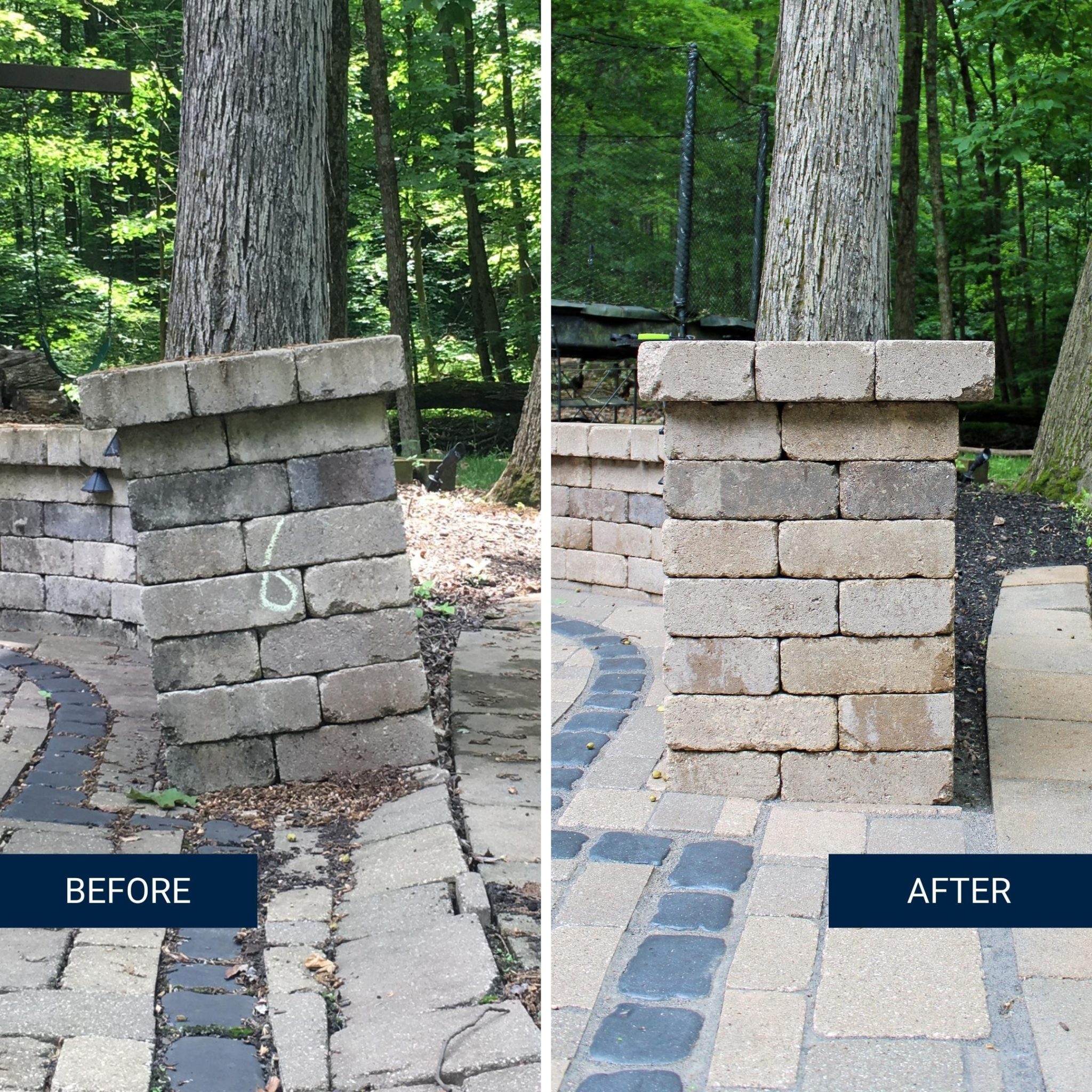 If your paver steps or patio walls are sinking and settling, it can be unsafe and prevent you from going outside more often. We have the expertise to repair and rebuild paver steps, seating walls and columns correctly.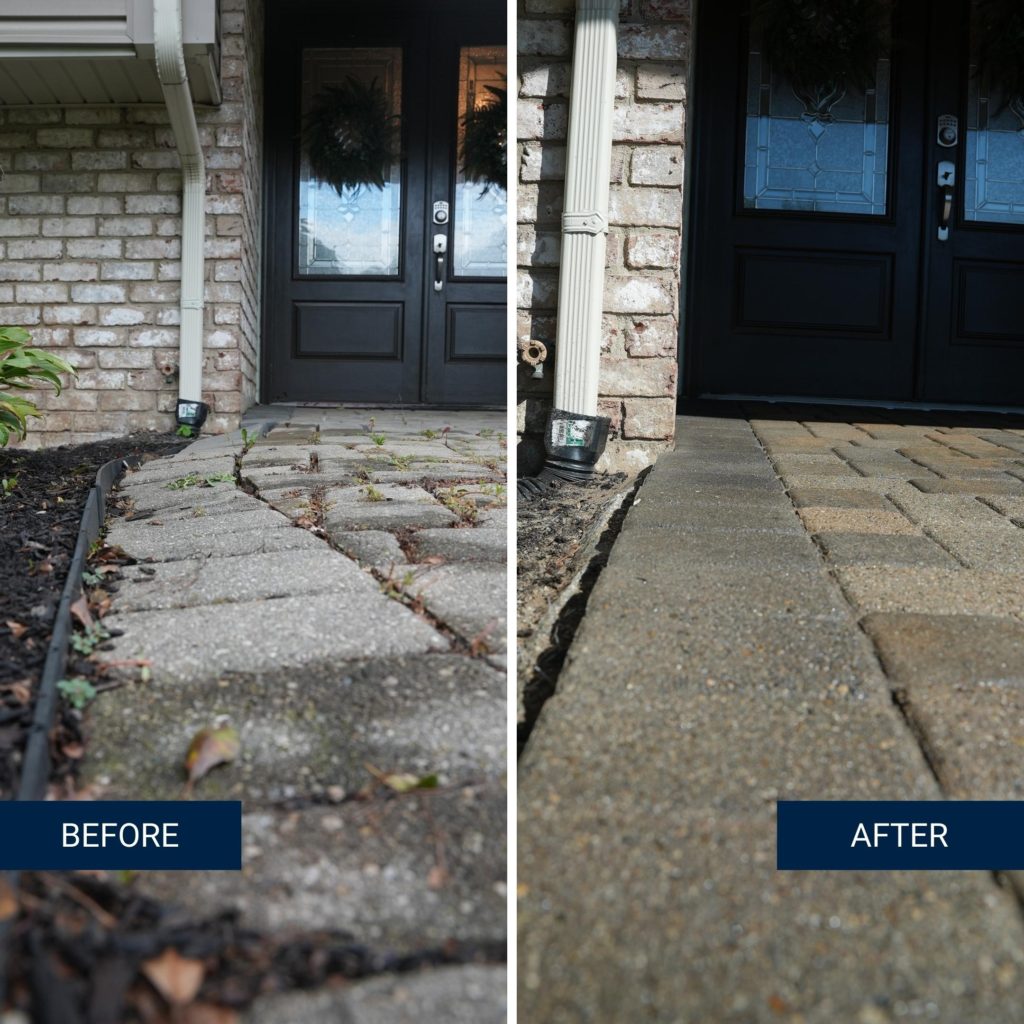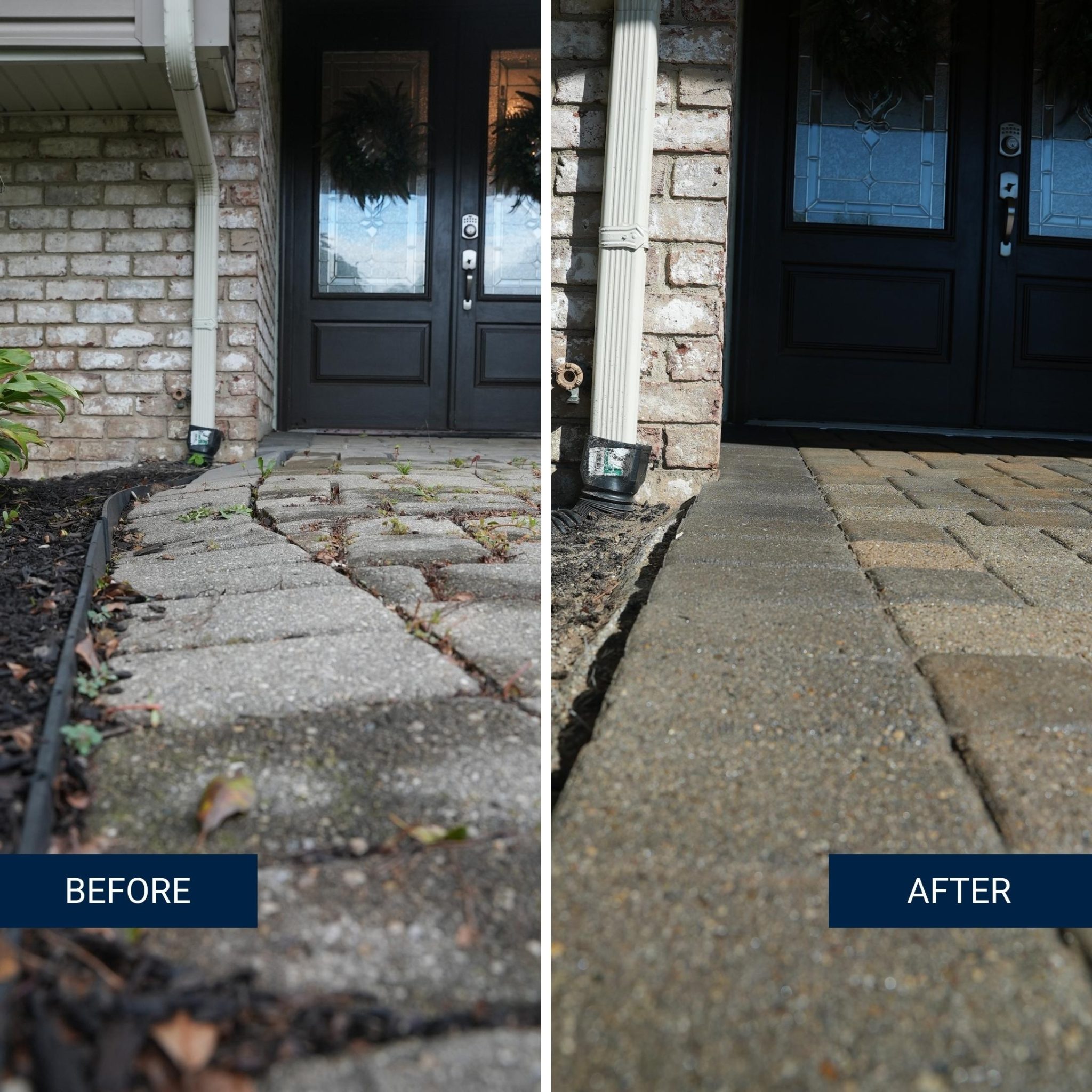 Are you tired of seeing that unsightly black edging around the perimeter of your patio? We can remove this edging and install a more permanent cement based edging that you won't see.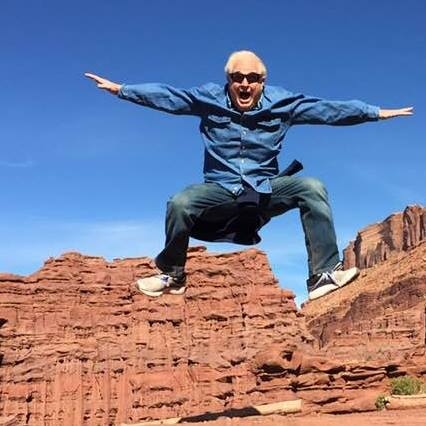 Bill Doner
September 12
Perfect Paver Co finished my driveway this week. The communication they sent to me before hand was the best I have ever received from a service company. They called before they were coming out to do the repairs. I received email updates each week as to when they would be out to clean, sand, and seal my pavers. I have a large driveway and they made sure I was happy with every inch of it. My pavers are over 25 years old and when they finished sealing, it looked as good as new! Thank you Jake (not from State Farm, he had on a blue shirt), and his crew did an awesome job.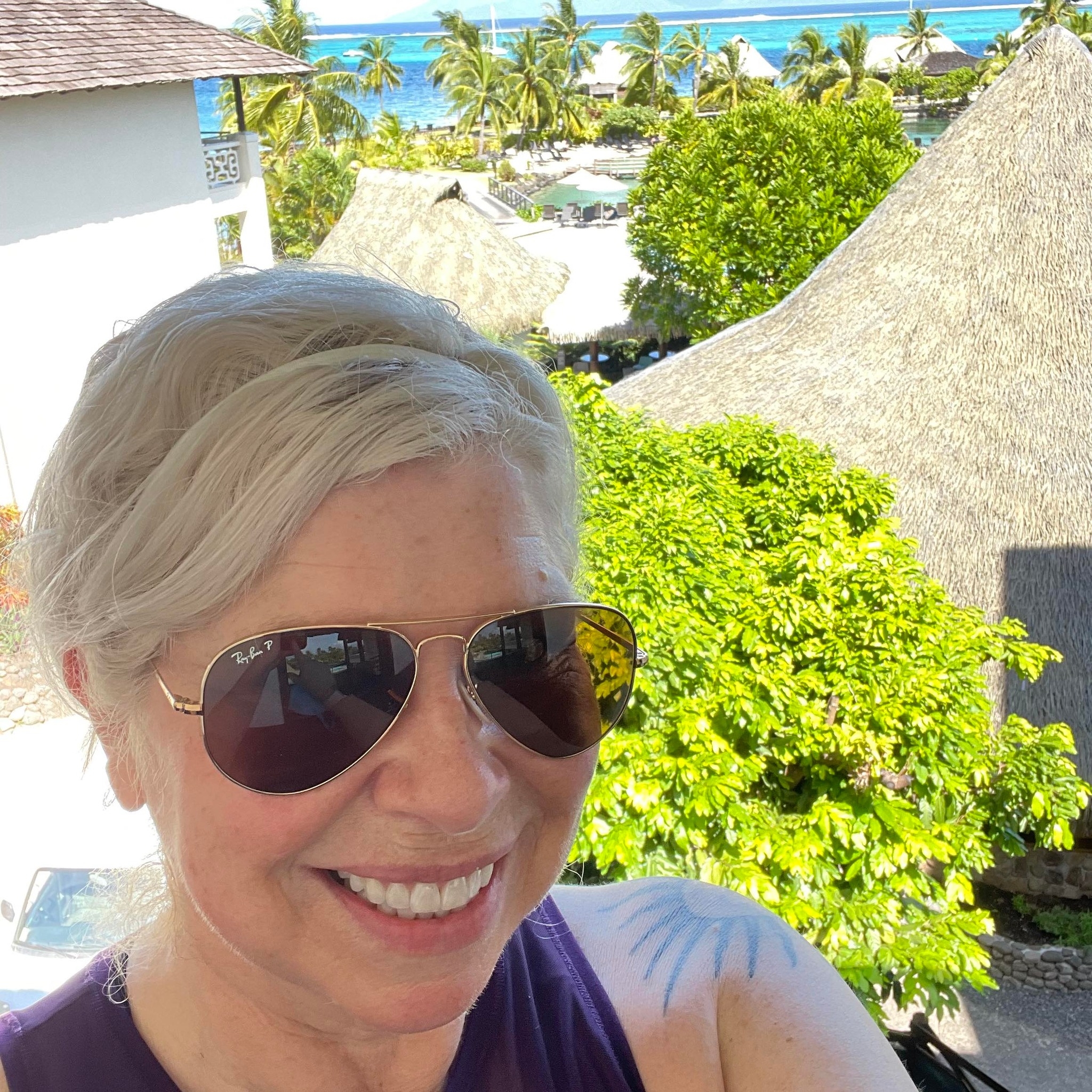 Carrie Cohen
October 15
I called Katie at Perfect Paver Co for a second opinion, see I had a different contractor perform patio reconstruction & sealing 4months previous and now the work was deteriorating at rapid pace. I needed to know if this was normal. She was wonderful had me send Her pictures and we had conversation to review. She recommended sending Scott to come and look at it with us. Scott came out to review our patio took time to look over our work pull steps off show us directly the work and solutions explain processes needed to repair and sent videos so we knew exactly what to expect. Amazing!! Once we were in Queue for the work, Joey contacted us showed up promptly with team all hard workers. Joey kept me informed daily while they were at the house on progress and once finished. Dustin contacted me to finish powerWash/stripping and filling & sealing Dustin worked by himself, I have a 3 tier large patio, he was so nice and a very hard worker also did an amazing job! I am more than impressed and can not say enough about the overall operation and professionalism with the outstanding skill level of this company and their employees! I highly recommend and sincerely implore you to use Perfect Paver Co vs another company and save you $ in longterm as my experience!

Margilee Hilson
November 17
Joey and Dillon from Perfect Paver did a terrific job at my home repairing an existing paver project! They rebuilt four sets of stairs and leveled two walkways that had become irregular. Once they started my job they came everyday until it was finished. I highly recommend Perfect Paver and these two technicians!

Heather Naughton
September 12
Perfect Paver did a great job repairing loose pavers on my front stairs that were improperly installed by the former owners. They got out quickly given the circumstances and resolved my safety issue. The crew was on time, polite, and fully explained the work to be done and what to expect in the coming years as the structure ages. I would hire them again for repairs and they will be on my list to call when I replace the whole stair / patio set up.

Our Paver Repair Services Include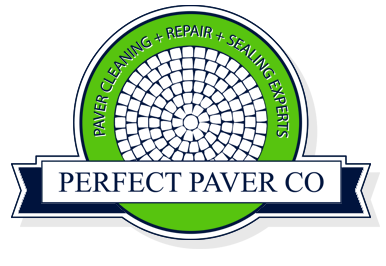 Our Paver Repair Service Area

Did you know we're a family owned and operated company.

All locations are owned by the same family.