It never ceases to amaze me how many paver patio's, paver driveways and paver pool decks are in need of paver repair. It wasn't until I started this business, The Perfect Paver Company, that I realized how bad it really was. You see, starting a landscape business that installs paver patios and paver driveways is just about the easiest business to start.
The natural progression of starting a company that installs pavers goes something like this. You start by mowing grass. One day, a customer asks you to plant a couple bushes. Next thing you know, you're a certified landscape installation expert. Soon after, a customer asks you to install a paver walkway. Next thing you know, you're a paver installation expert. There is so much to know about the proper installation of pavers. It's not something that can be learned over the course of completing a few projects. In most cases, those that know how to properly install pavers either had a tremendous amount of experience working for another company prior to starting their own company, or they've learned the hard way. Which means, their customers have learned the hard way.
As a consumer not aware of this, it's easy to fall in to this trap because your trust your landscaper/lawn maintenance guy. It's not that he is a dishonest person, it's just that he doesn't know yet.
When it comes to installing pavers, you'll never regret going with a reputable company to install your pavers. Just like, you'll never regret going with a reputable company to repair them. Paver patio repair, in most cases, can require more knowledge and experience than installing. There are so many different things that can cause failure to pavers. Simply approaching each one with the same diagnosis can lead to the same results a short time later.
At The Perfect Paver Co, we specialize in the restoration of pavers. This means that each of our crews have a tremendous amount of paver installation experience before they begin working on our paver crews. The Perfect Paver Co is a sister company to one of the most trusted and experienced hardscape construction companies in the Ohio area. Most of the foreman now working for the Perfect Paver Co were first installation foreman for this company. Because of this, we bring a tremendous amount of paver repair experience to every project.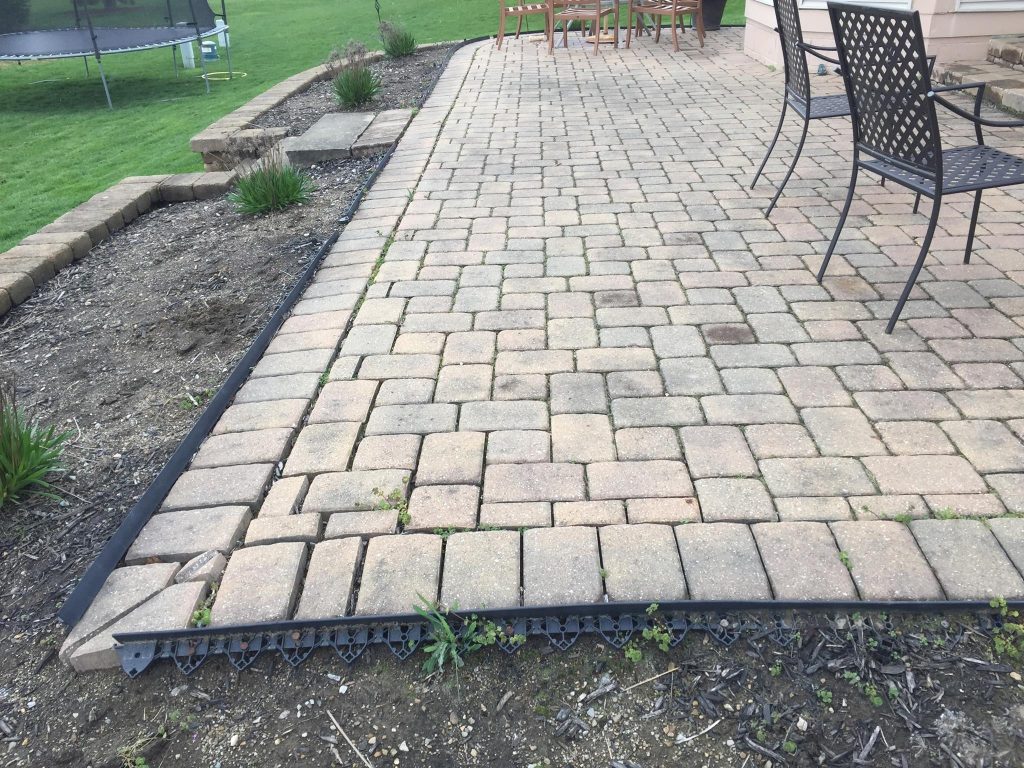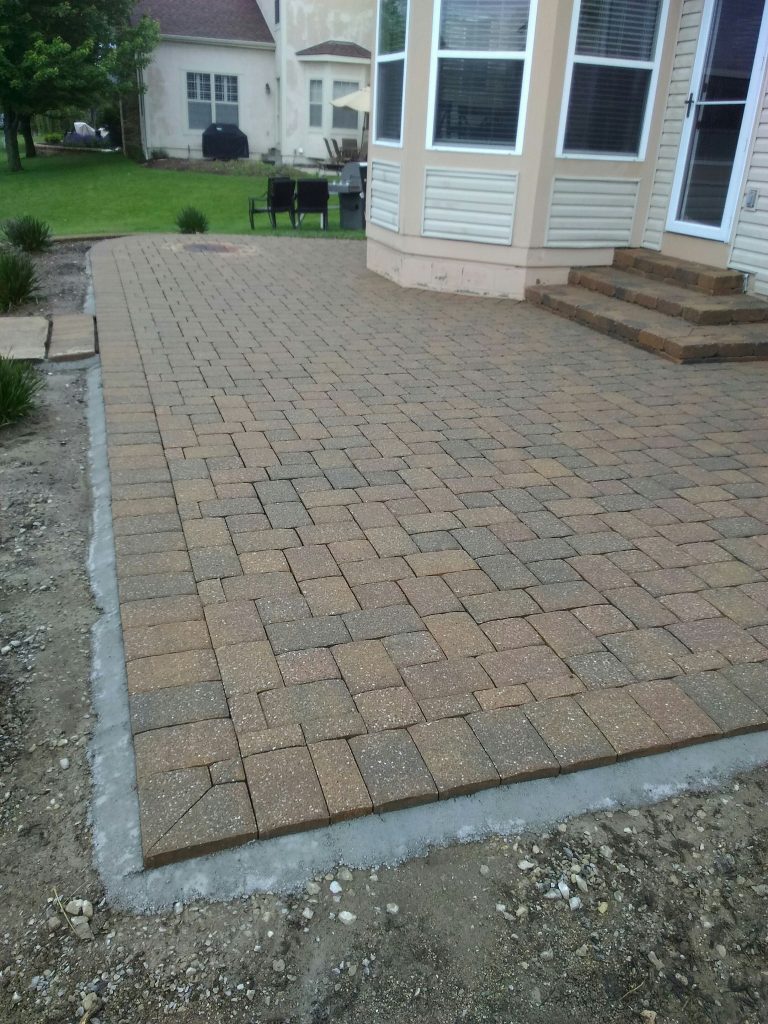 Almost daily, we're on projects repairing paver driveways, paver patios, paver pool decks. We're fixing failing paver steps. We're lifting up and repairing low and sunken spots on paver patios and paver driveways. We're rebuilding leaning columns and sitting walls. We're replacing failed paver edge restraint, which by the way be sure and ask us about our awesome paver edge restraint solutions.  We're fixing paver driveways that have shifted causing gaps and failed edges. We're fixing drainage issues on pavers. You name it, our crews are doing it daily. We take every repair seriously, so trust that you're in experienced hands.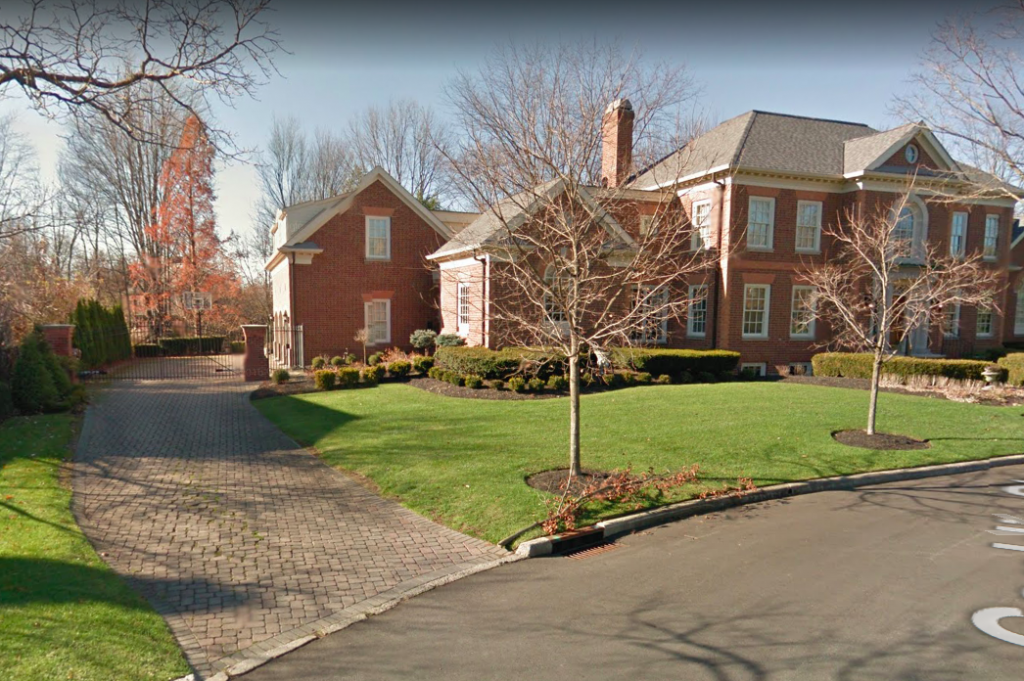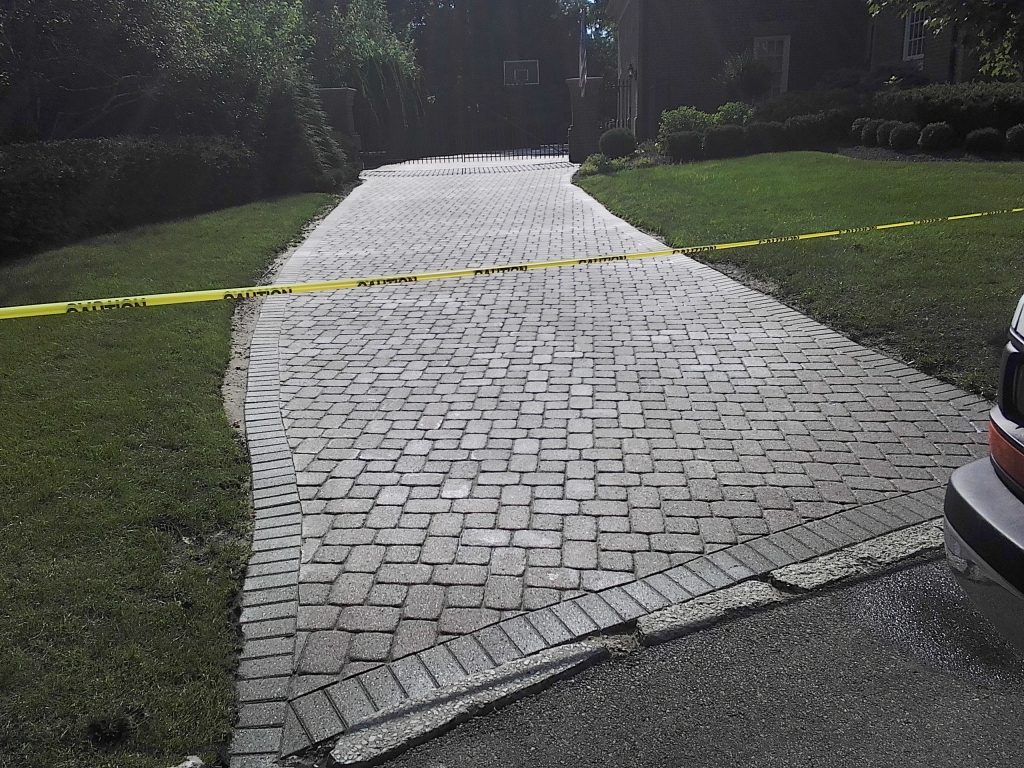 If you are in need of paver repair, please consider contacting The Perfect Paver Company. Once we've repaired your pavers, we can also restore their beauty by STEAM cleaning, re-sanding the joints with polymeric sand and sealing them to protect and enhance their colors.
To start working with The Perfect Paver Co on your repair project, please complete the contact form on our website here.
We offer paver repair in:
Columbus, OH: Powell, Dublin, Westerville, Upper Arlington, Bexley, Lewis Center, Galena, Pickerington, Reynolsburg, Hilliard, New Albany, Blacklick, Worthington and surrounding areas
Cincinnati, OH: Mason, Indian Hills, West Chester, Montgomery, Loveland, Northern Kentcuky, Blue Ash, South Lebanon, Lebanon, and surrounding areas
Dayton, OH: Centerville, Springboro, Oakwood, Kettering, Beavercreek, Xenia, Troy, Miamisburg, Springfield and surrounding areas.