This client in Blacklick contacted us originally to help them repair their 15+ year old paver patio, walkway and paver steps at the entrance to their home. Failing pavers steps that were built around the same time the home was built is a very common repair that we're called out on. The reason is caused during construction of the home. When the builder excavates for the basement, he digs wider allowing plenty of room for the basement wall builder to work. When the basement walls are finished, the builder then pushes loose dirt into this large void. Over the next 5-7 years, this backfill material will settle. So, if steps were built over top of this settling area in the first 5 years, chances are they'll settle.

Similar problem at on this project in Blacklick. The customer had some settling occurring on the front paver steps.
There were two major issues with these steps. The first was all the pavers behind the steps had settled making these steps very unsafe. The second major issue was that the sides of the steps themselves have settled and needed reset.
We dissected the failing parts of these steps, correctly added more structural gravel base beneath, and then reset back level.
We then steam cleaned these steps as well as the paver patio walkway and paver patio. We added sand back into the joints of the pavers and then sealed using a joint stabilizing sealer.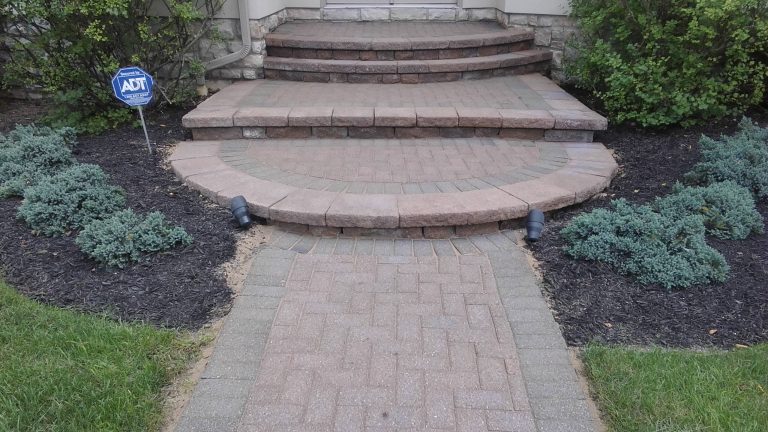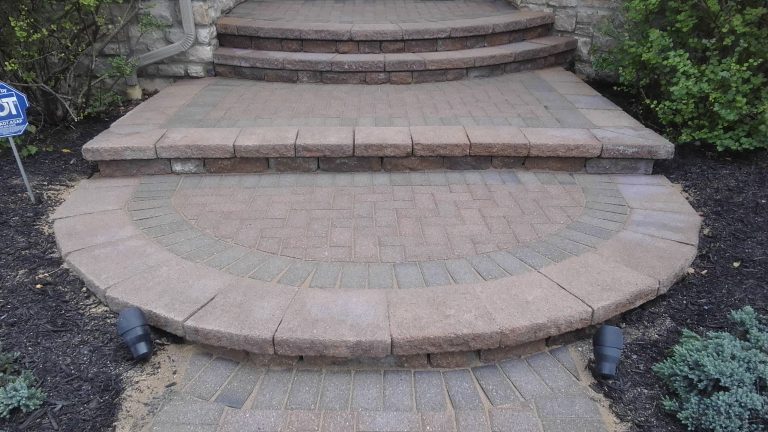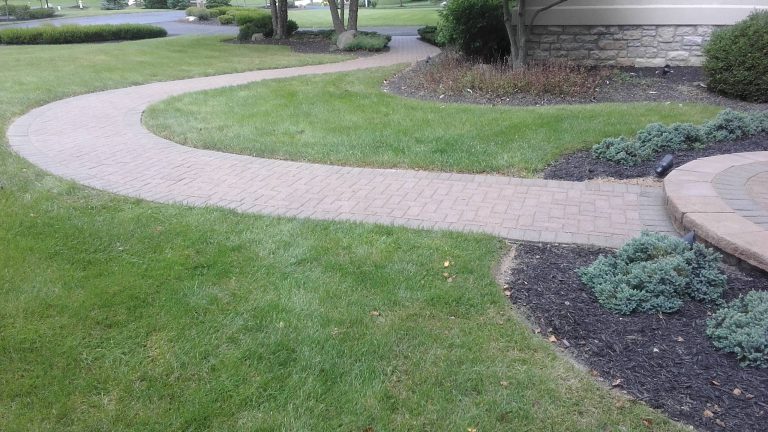 What this customer had to say about us: (view it here on our BBB page):
Perfect Paver Co. was a delight! The owner was very good about keeping me informed, and his team of workers did a beautiful job on my pavers. I had a large patio with walkways and a front porch with a winding walkway that required a lot of repair, etc. I'm glad my neighbors recommended the company.
If you're interested in discussing a paver step or paver patio repair with us, please contact us