Hey there, Mark here, the owner of Perfect Paver Co. Today, I want to share a recent conversation I had with my good friend Robert, a skilled paver patio installer. This chat shed some light on why Perfect Paver Co stands out when it comes to paver restoration, repair, cleaning, and sealing.
Picture this: Robert and Perfect Paver Co both recently bid on a restoration project, a paver driveway that needed some TLC. Now, Robert is a top-notch paver patio installer. He creates stunning patios that are the envy of the neighborhood. However, there's a catch. He doesn't often handle the repair, cleaning, or sealing of pavers – it's not his expertise.
So, when Robert received the call to bid on this project, it was a departure from his usual realm of designing and expertly installing pavers. As someone renowned for creating stunning paver patios, this project's requirements, including selecting the appropriate sealer and polymeric sand, as well as accurately estimating the required man-hours, were somewhat unfamiliar to him. Recognizing the importance of delivering excellence, he reached out to me for guidance. Our ensuing conversation proved to be enlightening and paved the way for valuable insights.
Robert started by saying, "Mark, how are you guys so cheap?" I was taken aback and asked him to clarify. It turns out, the project we both bid on revealed a significant price difference. But the real question was, why?
I explained to Robert that at Perfect Paver Co, paver restoration, repair, cleaning, and sealing are our bread and butter. Here's why our pricing is fair and competitive:
1. Specialization: We specialize in paver restoration work. Our team of over 50 skilled employees works on projects like these every single day. We're not jacks of all trades; we're masters of restoration.
2. Equipment: We've invested in specialized equipment designed for paver restoration and sealing. This means we get the job done efficiently and effectively.
3. Continuous Training: Our crew undergoes extensive training to ensure they know the ins and outs of paver restoration work. They're always up-to-date with the latest techniques and best practices.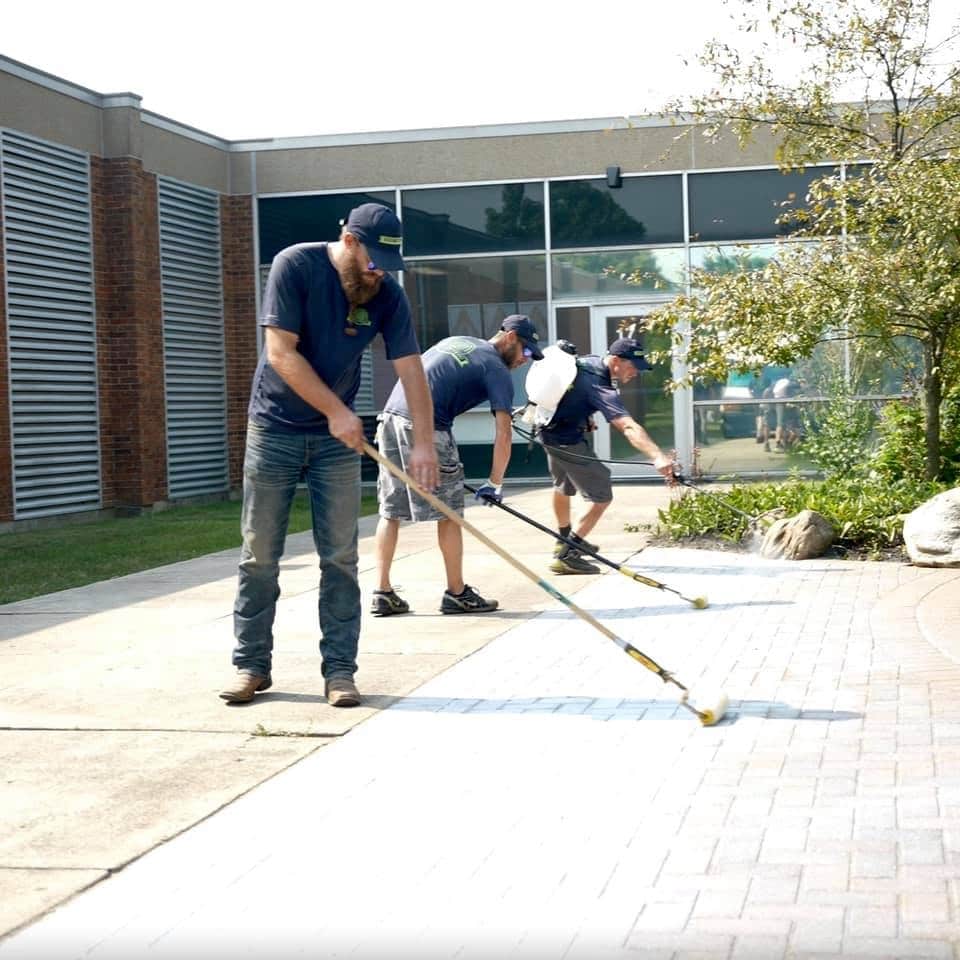 4. Material Sourcing: Robert was buying materials off the shelf at retail prices. In contrast, we've spent a decade testing different sealers and have our own sealer manufactured for us. We buy materials like polymeric sand in bulk, which cuts costs significantly. This means our material costs are likely half of what a contractor like Robert might pay.
So, here's the key takeaway for our potential clients: when you choose Perfect Paver Co, you're not just getting a paver company; you're getting a team of experts who specialize in what we do. We have the experience, the equipment, and the knowledge to get the job done right, efficiently, and at a fair price.
Now, you might be thinking about hiring a paver installation company or a landscaper for your project. That's perfectly fine, but I'd encourage you to check their reviews. See how many of them mention the specific type of project they were hired for. Experience matters, and it's evident in the feedback from our satisfied customers.
So, when it's time to restore, repair, clean, install polymeric sand, or seal your pavers, remember Perfect Paver Co. We're not just about pavers; we're about perfection. Your satisfaction is our guarantee, backed by years of experience and a commitment to excellence.
If you have any questions or need paver-related advice, don't hesitate to reach out. We're here to make your paver projects perfect!
Until next time,
Mark
Owner, Perfect Paver Co