You can talk the talk, but can you walk the walk?
This is what Neil, a recent customer asked after he had been overpromised and underdelivered many times before. Neil has a home sitting directly on the scenic intercoastal of South Florida. Although Neil had his ideal home, he had a dilemma. The courtyard was originally constructed with the installation of a very unique Spanish-style clay brick. These beautiful clay bricks were made in South America, cast in a kiln then laid out in a field to dry. During this drying process, a pack of wild dogs were passing through the area and decided to leave their unique stamp of approval, a perfect portrait of paw prints. This was quite a unique trait that both Neil and his wife truly appreciated. They were happy to have these little pieces of art as part of their home.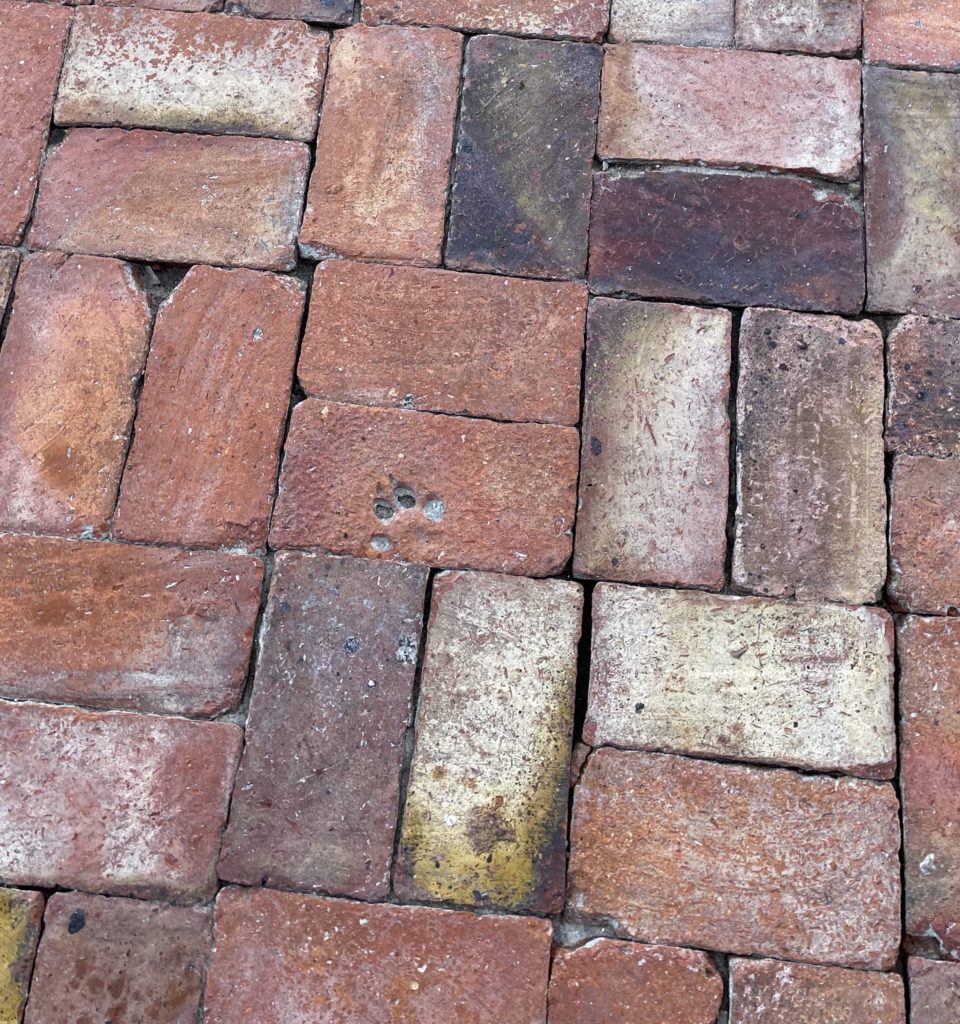 Unfortunately, year after year of being sealed incorrectly and Florida's rough elements, these pavers would always default back to a milky color. Neil and his wife were left with the Dilemma of starting the courtyard from scratch or keeping the original integrity with one last chance at restoration.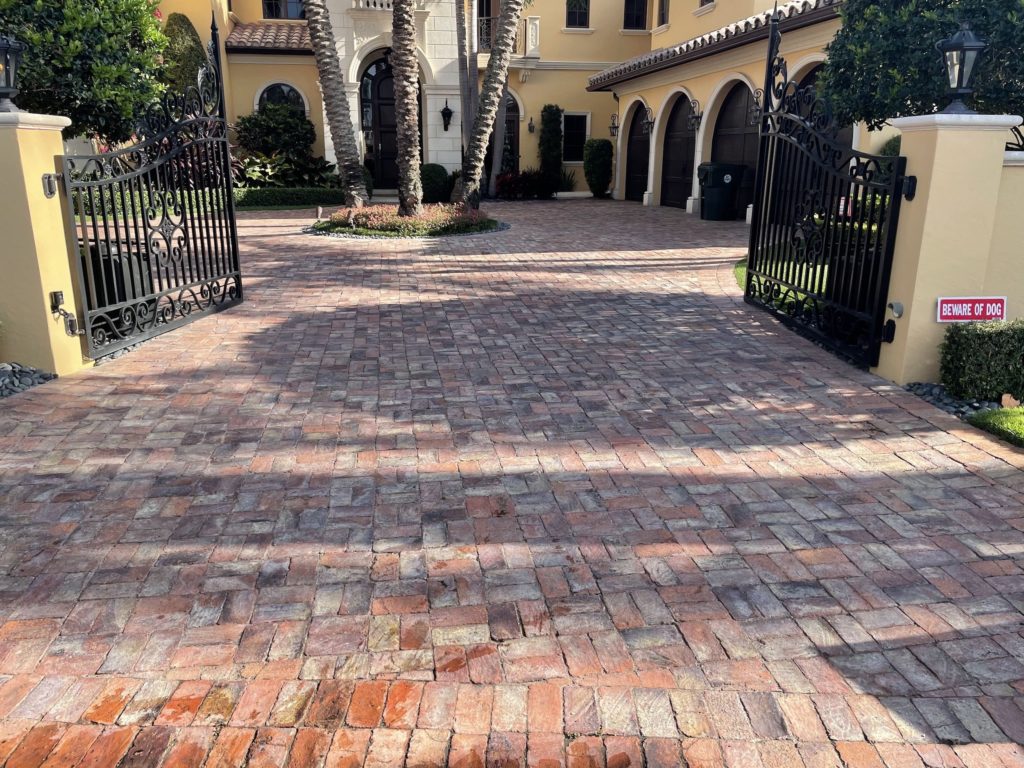 The Last
Neil was discussing these options with an architect friend who just recently had some incredible work done by Perfect Paver. Neil decided as the last hope to give them a call. Contacting the team at Perfect Paver, Neil was put in touch with Tom, one of the knowledgeable members of the sales team. Tom came out to the property to see firsthand what this job would entail. Neil explained the history and how he and his wife would ideally love to restore the natural beauty and integrity of the pavers. During their initial meeting, Neil was taken aback by the knowledge, understanding, and level of detail Tom had of the paver restoration process. After this meeting, Neil immediately knew this was the perfect company for the job and he was confident the team would accomplish the goal that was so important to himself, his wife, and his family.
This was of course a decision he did not take lightly after being overpromised and under-delivered many times before. Neil used this information and made the educated choice to restore this courtyard for himself and his wife. She had an attachment to these pavers and cherished the history and beauty. And as we all seem to know, happy wife, happy life!
  The decision had been made! Neil was scheduled and the team at Perfect Paver came out to start the job. Two technicians, Ethan and Chaz were sent out to do the job and as Neil puts it, the whole situation went better than he ever anticipated. Ethan and Chaz arrived on time and were exceptional during the four days on the job. Neil is a stickler for details, a self-confessed perfectionist in every aspect of his life. He was concerned about some of the sensitive corners of his property and was thrilled when Ethan and Chaz acknowledged his concerns. They kept the area worked on clean and tidy every evening when they finished for the day. Neil truly could not have been happier with the level of hard work, respect, detail, punctuality, and knowledge these two hard workers demonstrated. They treated his property as though it was their own and this did not go unnoticed by Neil or his wife.
This project was a perfect example of impeccable work from everyone involved. From the initial phone call to the final reveal, Neil and his wife were pleased and had the peace of mind knowing they had made the right decision. They have never seen the pavers look as vibrant as they do now and are thrilled at being able to keep their home in its original beauty. In Neil's words, this was a project that was under promised and over delivered and he could not be happier.