Casey has been a hardworking and dedicated team member of Perfect Paver Co of Southwest Florida since August of 2020. Since then, he has played an instrumental role in helping the company grow and thrive. From his very first day on the job, it was obvious he was going to be an incredible asset to the team and Perfect Paver as a whole. Since that day, he continues to prove himself over and over again.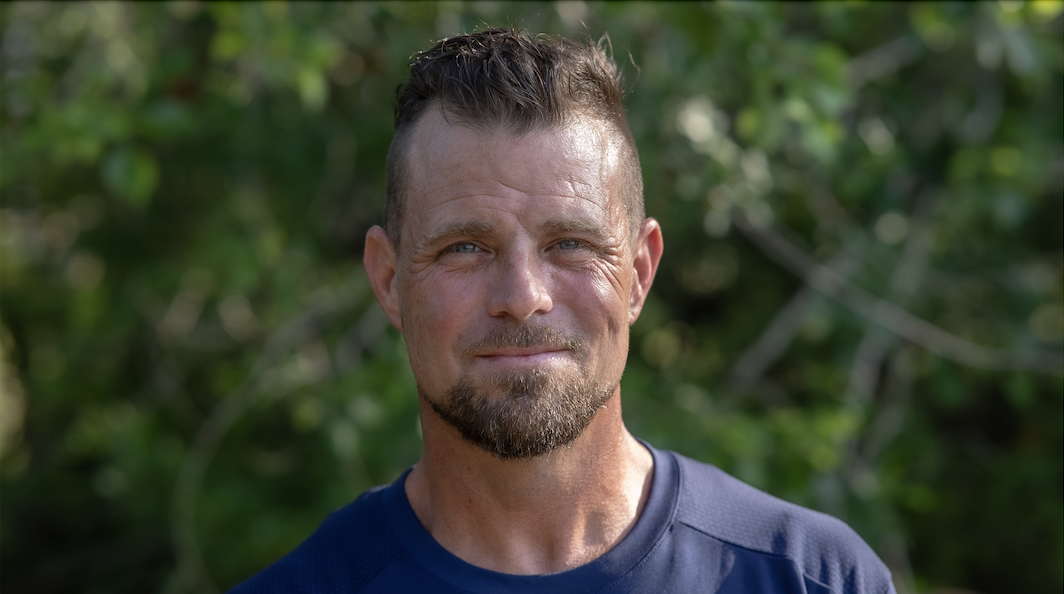 Casey was born and raised in Denver, Colorado to a very hardworking family to say the least. He is one of 4 siblings including his two brothers and an "awesome" sister to which he is extremely close. His father, a bricklayer started bringing Casey to job sites at just 5 years old. He was not brought there to observe, his father put 5-year-old Casey straight to work. He would help his father with anything he could and was unknowingly creating a strong and dedicated work ethic from a young age.
Although they were thriving in Colorado, winters can be brutal when working outside. During these winters, the family would travel from state to state enjoying the adventure and looking for opportunities. This travel was necessary and lucrative, but they would always end up back in Denver. As a kid, to make a little extra cash, Casey would work with his father during the summers. Casey was extremely close to his father and looked up to him. These summer jobs started to lay the foundation for his professional future. It was while doing this Casey learned the definition of hard work and the value of a dollar. He also learned all of the many important lessons and values a father passes down to his son. "I always looked up to my dad growing up and appreciated the trades he taught me, they all had substance to them." Said Casey
"After high school, my father's paver business really started to grow." Said Casey. The business was able to secure a lot of large contracts. The majority of these large contracts were located in Las Vegas, so the family decided to pack up and move to Sin City. At this point, Casey was in his early 20's. They were able to join the union out there. "Everything was unionized" Stated Casey. It was during this experience that Casey was really able to sink his feet into the world of pavers, especially the commercial side.
Although Casey and his family were experiencing success, this line of work can be brutal and without a doubt, very taxing on your body. Casey thought, "I might have to find something else to do because my body can't take this anymore!" So, Casey made a complete 180-degree career change and decided to go into the restaurant business. As always, Casey threw himself into his new career and had a blast doing it. He did this for many years, but the world of pavers was always on his mind and was slowly calling him back.
Casey's dedication to family was always his priority. His family craved a new start and new adventure. His love for traveling to new places and the fact that his lovely wife Erica had family in South Florida allowed them to pack their bags and head down to the sunshine state. This was perfect for Casey as he is an avid golfer and Florida has some beautiful courses for him to enjoy in his free time. This new and exciting chapter of Casey's life began down on the west coast of South Florida. He found Perfect Paver Co. and was incredibly interested in the side of pavers he had not yet experienced. The paver restoration process was a whole new world and one he found extremely interesting and rewarding. "The worse the pavers are, the better for me. The before and after are what it's all about. I can look at the before and after photos and know that I did this. I was able to transform these pavers with my own hands and hard work. It gives me a sense of pride and worth." Casey excitedly stated
Working for Perfect Paver was a culmination of decades of paver experience and a true pride for the profession. "I am so proud of myself with every job that I do. There is an immense amount of satisfaction on the days with a completely terrible and almost unrenewable before and transforming it into a pristine after" says Casey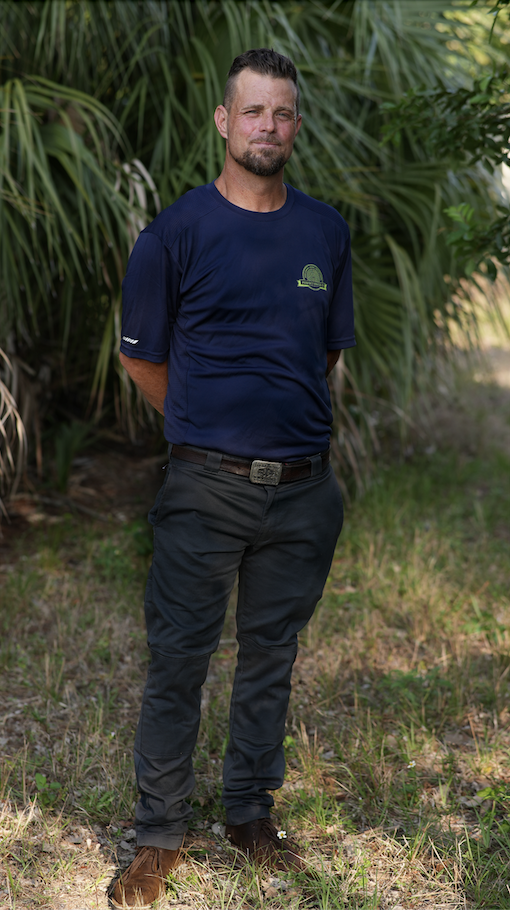 One of Casey's favorite parts of the job is the customer experience and relationship. Instead of having to rip out the area and start all over, Casey is able to give the customer a total transformation and see the look on their happy faces. This restoration process brings him true happiness. He is a team member of Perfect Paver who truly loves his job. "I start every day and every job as though it were my first day, with the same enthusiasm. I love week after week producing happy customers." States Casey
And
Week after week we are thrilled at the amazing growth Casey has shown. He has played an instrumental role in developing the West Coast of Florida with his outstanding attitude, and ability to be an awesome team player. "I had the pleasure of working with Casey his first month and half on the job. He always had such a positive outlook in every situation and brought out the best in me. He gives 100% on every job. He's more than just a coworker, he's a good friend and we have each other's backs", said Ethan. Casey's goal is to really solidify the West Coast of Florida with a great team and watch it continue to thrive and grow. We have no doubt Casey's goals will be achieved and are honored to have him as a Perfect Paver team member.