The Perfect Paver Co of Palm Beach specializes in Steam cleaning and sealing stamped concrete throughout Palm Beach, Martin and St Lucie Counties in Florida (Palm Beach Gardens, Jupiter, Tequesta, Port St Lucie, Stuart, Palm City, West Palm Beach, Boca Raton, Boynton Beach, Delray Beach, Parkland, Lake Worth and everywhere else in-between). We also cover the entire state of Florida for large commercial and HOA sized projects.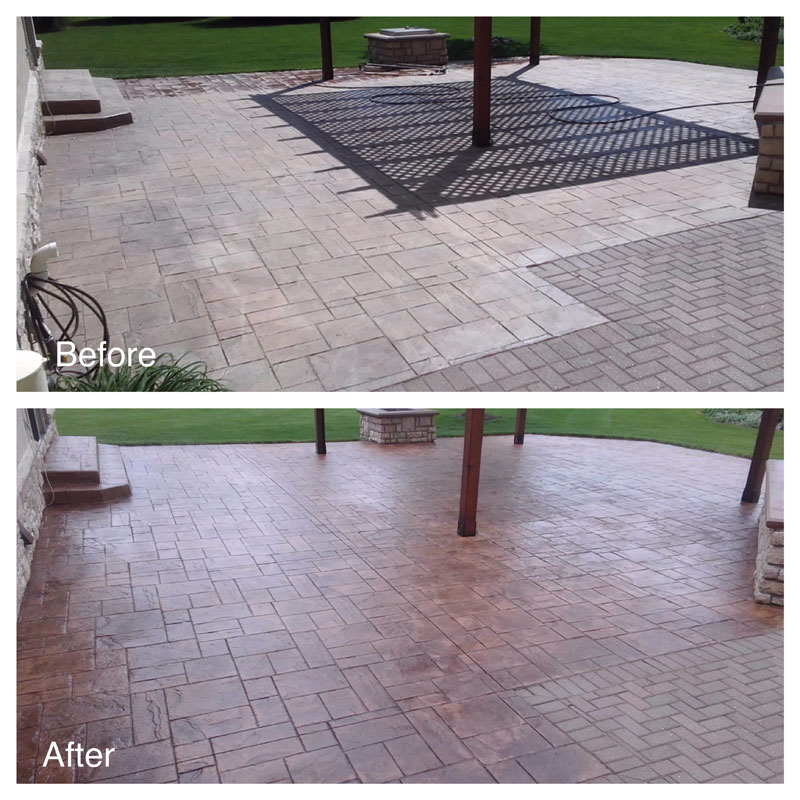 It is strongly recommended that stamped concrete be sealed shortly after installation and every few years. Stamped concrete that has been sealed will have a rich color and sheen. There are glossy and natural looking sealers. We usually recommend more the natural or satin looking sealers as they last longer and look more natural.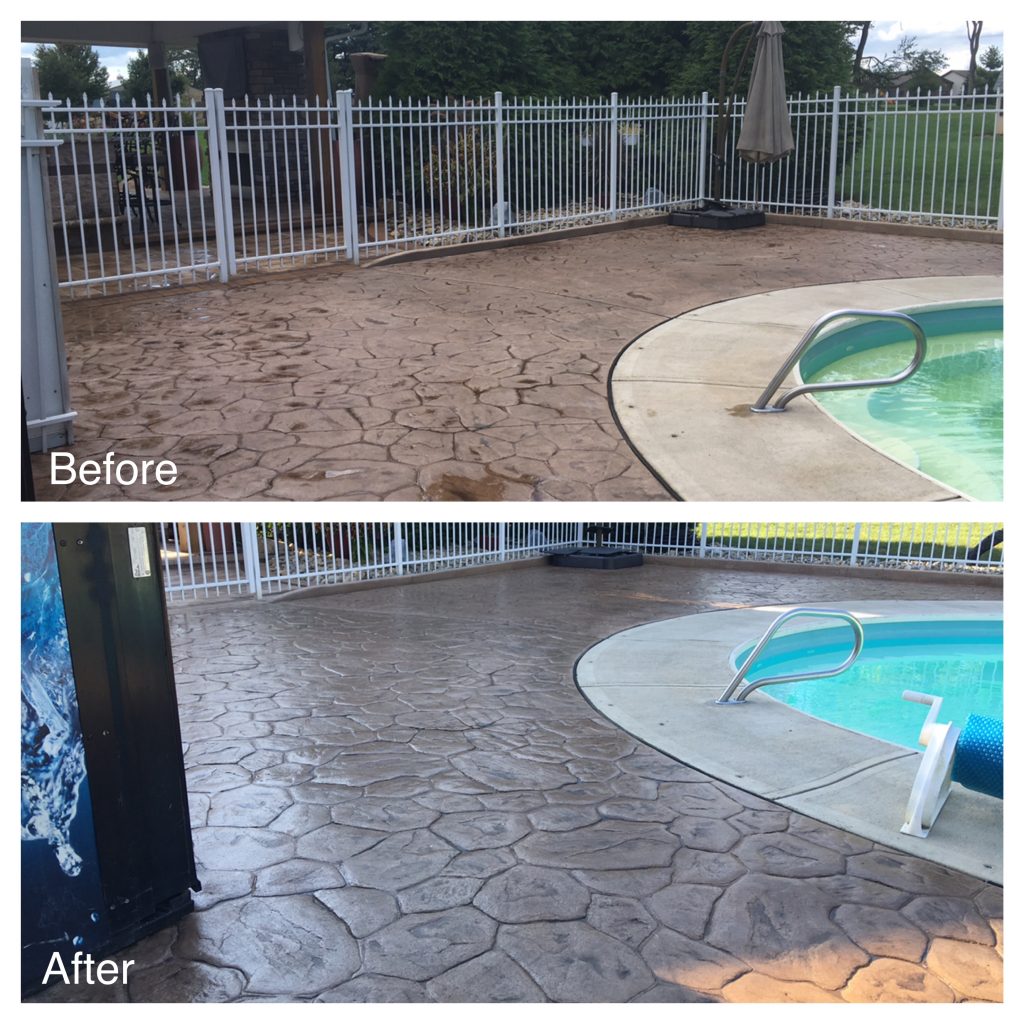 Why do I need to seal stamped concrete
Sealing stamped concrete will help keep the color locked in. Sealers have protection from UV rays, which fade the colors in stamped concrete. Once a sealer wares off, usually in a few years, your concrete looses the protection. Once the sealer wares off, it leaves your concrete very porous and susceptible to staining. A sealed stamped concrete patio, driveway or pool deck will look the best for many years.
Another very important reason to seal is protection from freeze thaw spewing or breaking. We use a sealer that will make your concrete water resistant. This prevents water from entering the pores of the concrete and expanding during freezing temperatures. Here in Ohio, this is crucial.
Speaking of Ohio weather, sealing stamped concrete will also protect against salt damage. We still strongly recommend using a salt alternative that is recommended for use on concrete.
Will sealing my stamped concrete make it slippery
This is a great question. If you have stamped concrete around a pool, sealing it can cause it to be slippery especially if you want a high gloss. If your stamped concrete has a lot of texture to it, than sealing more than likely won't make it slippery. We have slip resistant sealers that we can use if we feel sealing your concrete may cause it to be slippery.
Why hire The Perfect Paver Co
We specialize in cleaning and sealing surfaces. It is very important to thoroughly clean stamped concrete prior to sealing it or you will lock in that unwanted dirt or stains. We use very expensive, commercial pressure cleaning equipment that has built in water heaters to heat the water up to 250 degrees. This will help lift stains and unwanted grime without damaging the concrete with harsh chemicals. This hot water process will also kill mold and mildew.
We use high quality penetrating sealers designed for stamped concrete.
Schedule The Perfect Paver Co to seal your decorative or stamped concrete today
Call (561) 614-1277 or request an estimate by competing this contact form on our website.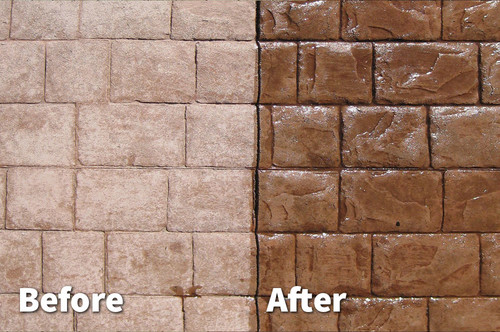 Types of Concrete We Seal:
Exposed Aggregate Concrete, Stamped Concrete, Patterned Concrete, Regular Concrete Sealing, Decorative Concrete Sealing, Stamped Concrete Driveway Sealing, Stamped Concrete Pool Deck Sealing, Stamped Concrete Patio Sealing, Concrete Driveway Sealing, Concrete Pool Deck Sealing
Areas We Service: (Please note that we cover the entire state of Florida for Commercial and HOA sized projects)
Jupiter, Port St Lucie, Vero Beach, Palm Beach, West Palm Beach, Delray Beach, Boynton Beach, Boca Raton, Palm Beach Gardens, Wellington, Parkland, Lake Worth, Royal Palm Beach, Loxahatchee, Juno Beach, Hobe Sound, Palm City, Stuart, Fort Pierce – and everywhere else in Palm Beach County, Martin County and St Lucie County Florida.