The Perfect Paver Co of Palm Beach Gardens, FL provides paver sealing in the Port St Lucie, FL area (zip codes: 34945, 34953, 34957, 34982, 34984 and 34986, 34988, 34952, 34956, 34981, 34983, 34985, 34987 and nearby areas) . We specialize in
steam cleaning pavers
and paver sealing. Unlike traditional cold water pressure washing of pavers, our steam cleaning process leaves pavers unbelievably clean without the use of harsh chemicals that can damage the pavers or nearby vegetation.
Our crews are extremely professional (uniformed) and experienced with not only cleaning and sealing pavers but also installing pavers. Each of our crews have a combined experience of more that 15 years installing, cleaning and sealing pavers. So, you can trust that we understand how pavers work and how to properly maintenance them.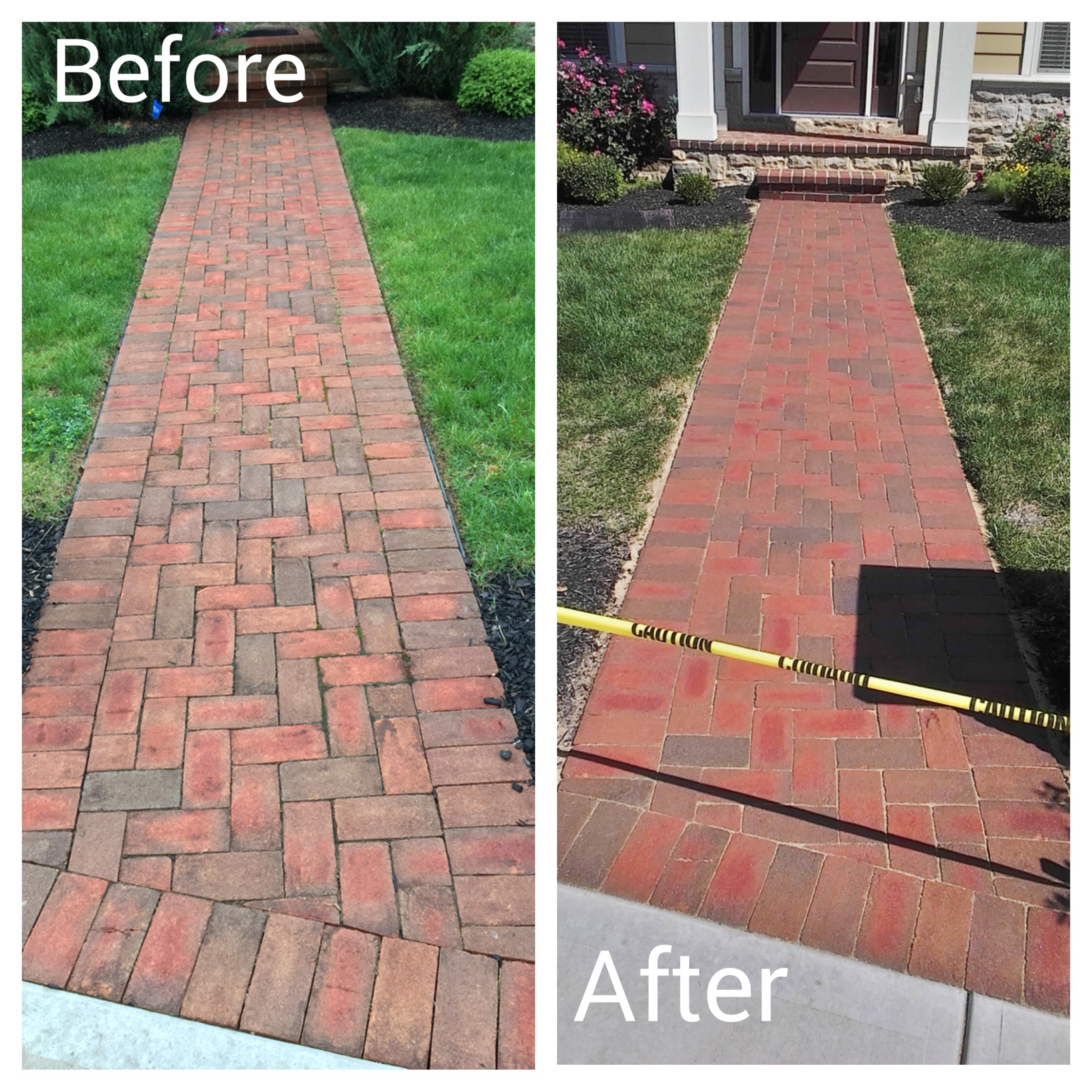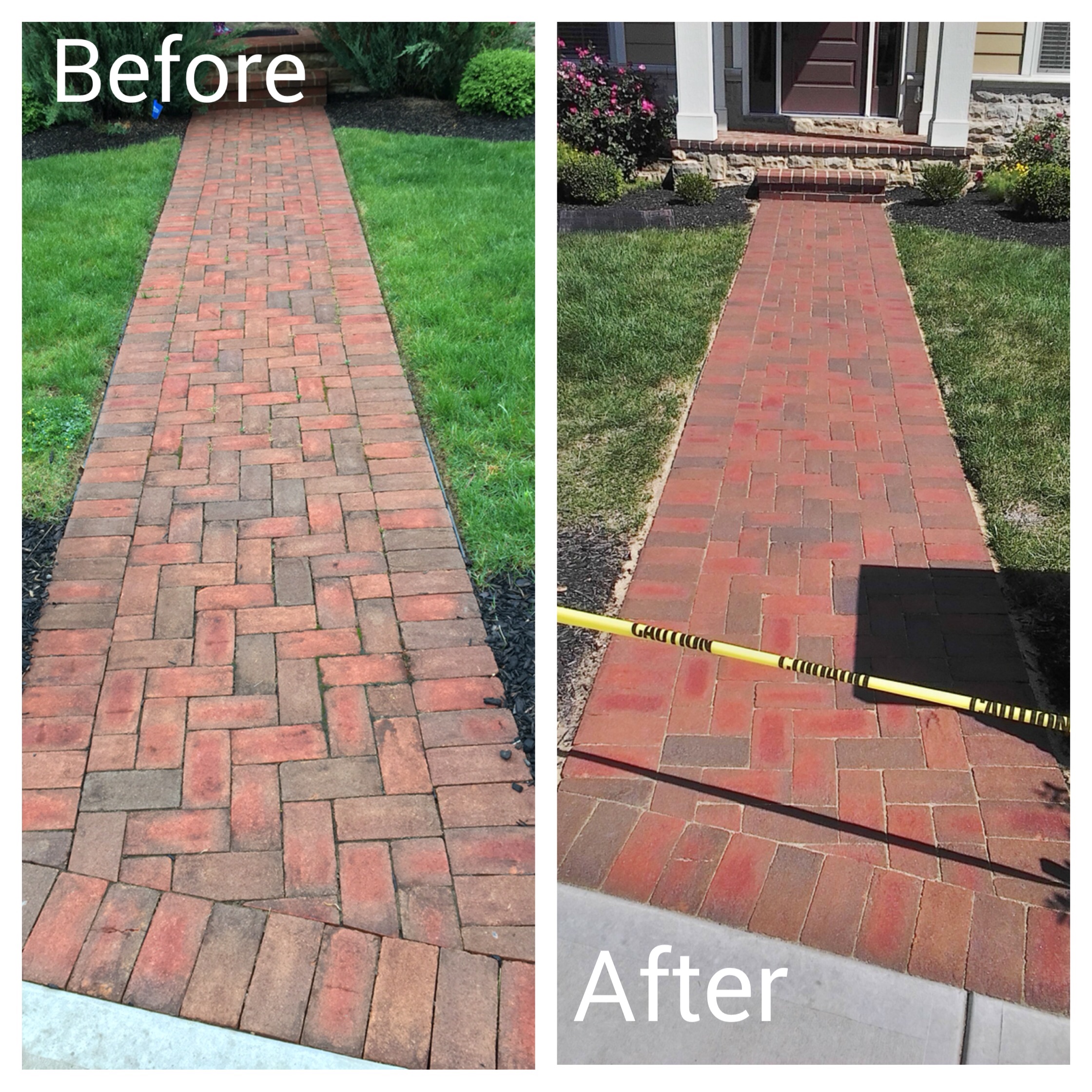 Reviews
Our paver maintenance services include steam cleaning and sealing of your paver driveway, paver pool deck, paver patio and pavers on commercial properties including condo associations and HOA associations. We clean and seal all types of pavers including travertine, natural stone, concrete pavers, Chicago Brick pavers as well as stamped concrete and regular concrete.  In addition to our cleaning and sealing service, we're happy to help make needed repairs. We provide these paver restoration and maintenance services in and areas around Port St Lucie, Florida.
We happily provide Free Estimates. You can also scroll down to view our published pricing.
Free Estimate
More info About Our Steam Cleaning and Paver Sealer
Steam Cleaning Pavers
If you want your pavers to look their best, then you should have them steam cleaned. This process harnesses the advantages of hot water and steam to break apart stubborn dirt and grime that hiding deep in the pores of the paver. The high temperatures will kill black mold and mildew living on your pavers on contact. 70% of the pavers we clean and seal in the Port St Lucie area have living black mold and mildew.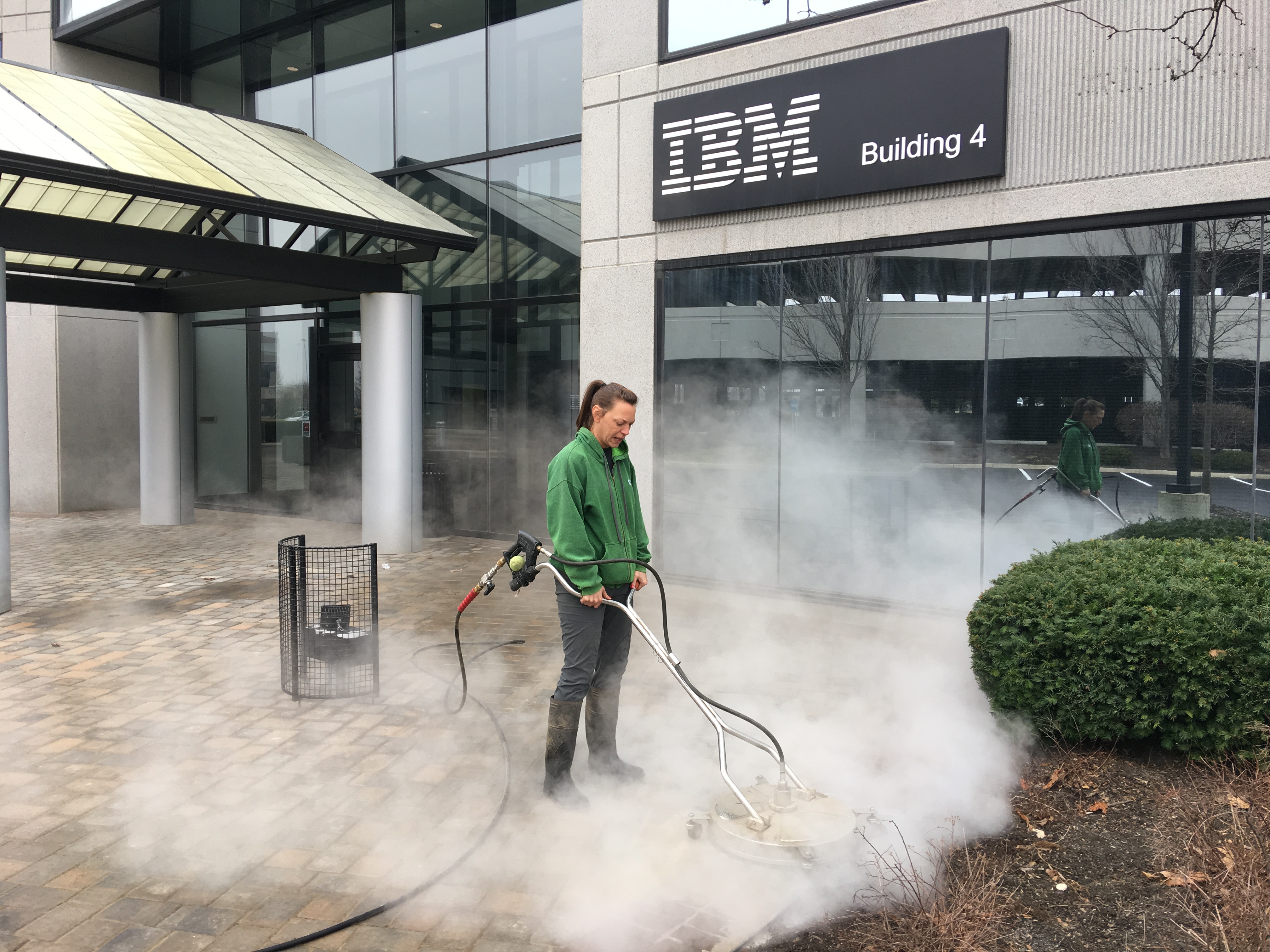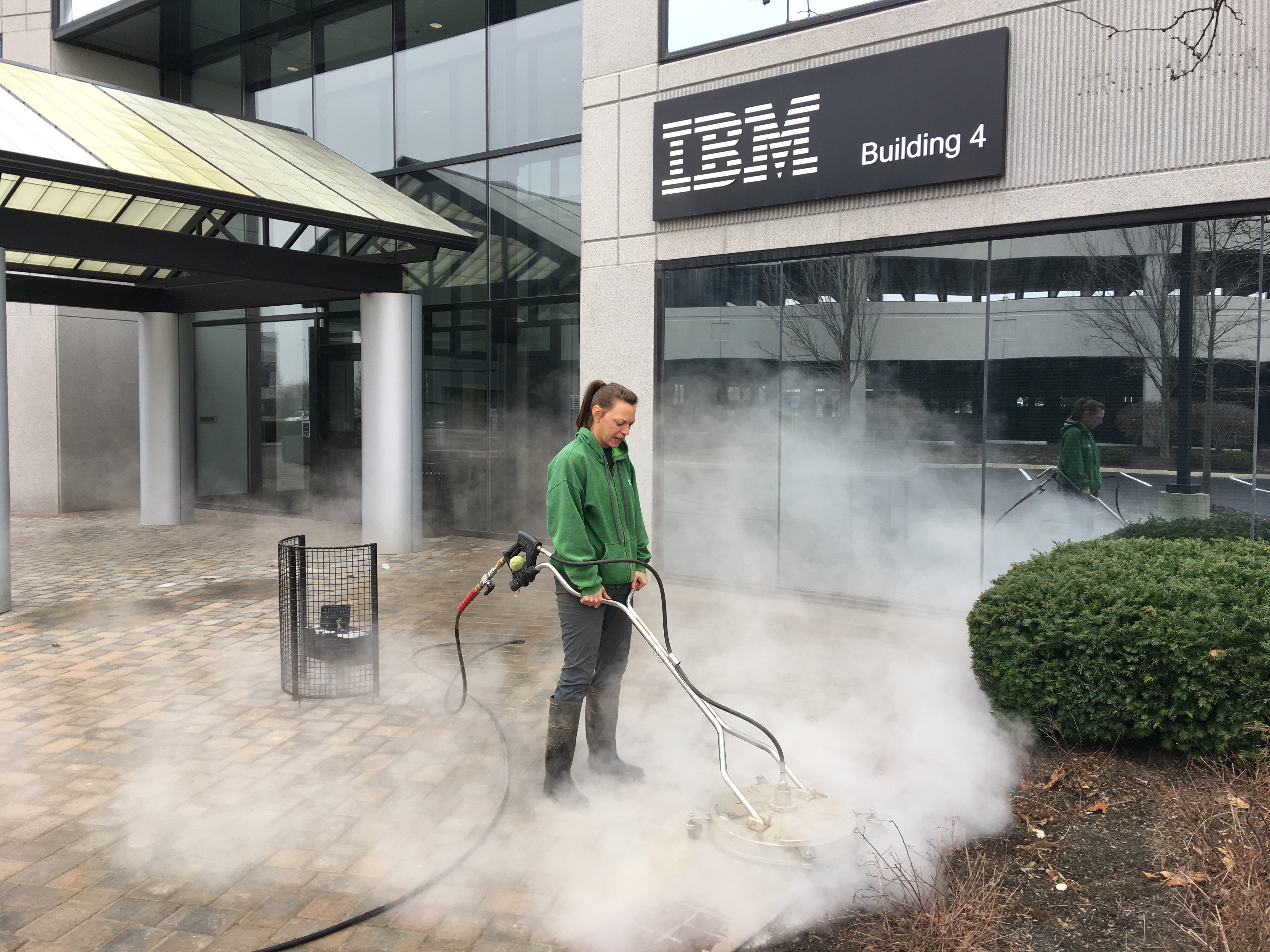 Our Paver Sealer
If you've recently heard about polymeric sand as a way to keep the sand between your pavers locked in and to stop weeds and grass from growing, then you're probably familiar with one of the best advantages of our paver sealer. Our sealer has liquid polymers added in – similar to the dry polymers found in polymeric sand. These polymers mix with the new sand that we add between your pavers turning into polymeric sand. After the sealer cures in the joint, the sand will become rock hard making it very difficult for weeds and grass to germinate.
Our sealer also has built in UV blocking agents and stain blockers to prevent the colors in your pavers from fading and minimizes staining.
Color Rejuvenation
Think your pavers have lost all their color? Chances our, our steam cleaning process and color boosting sealer can bring those colors back to life.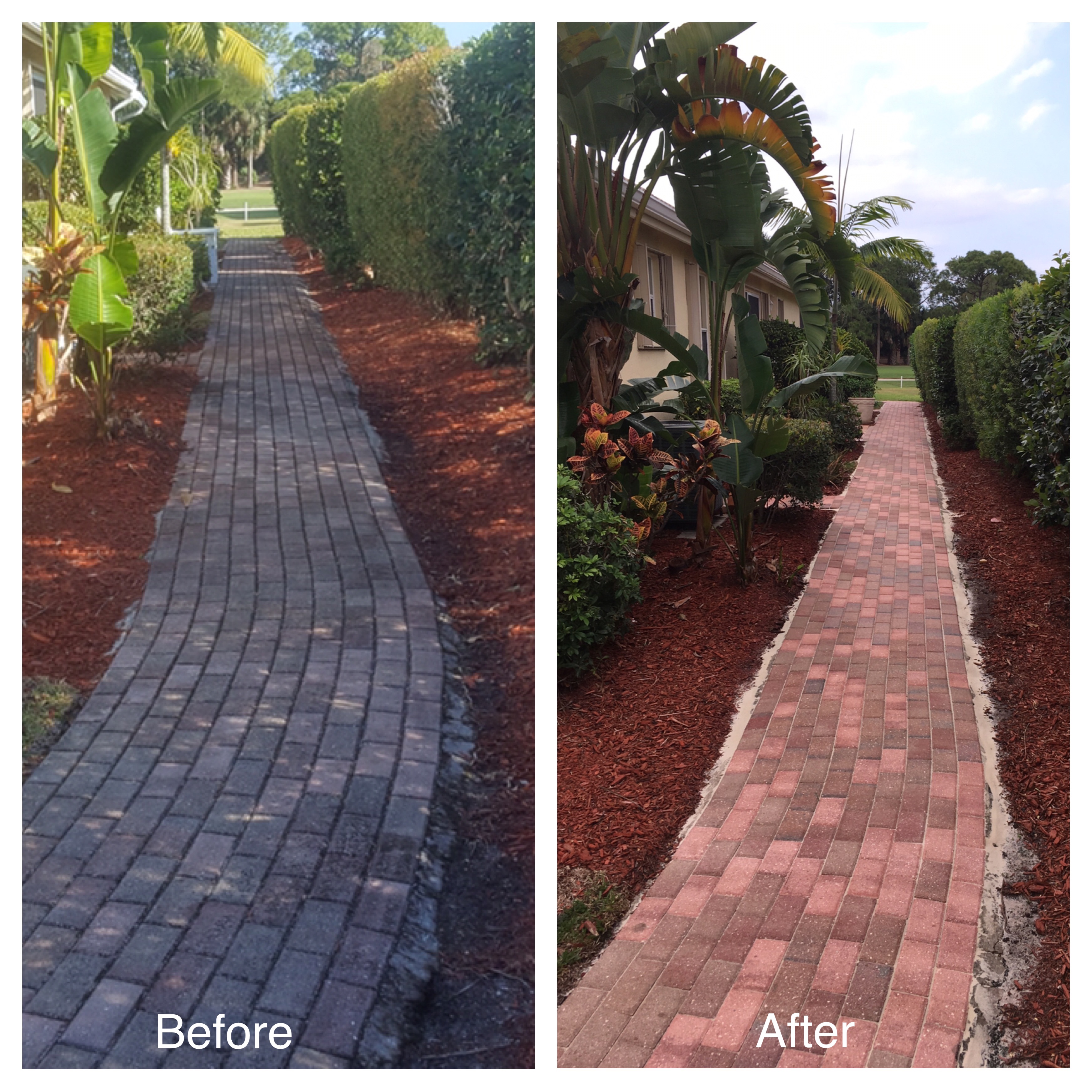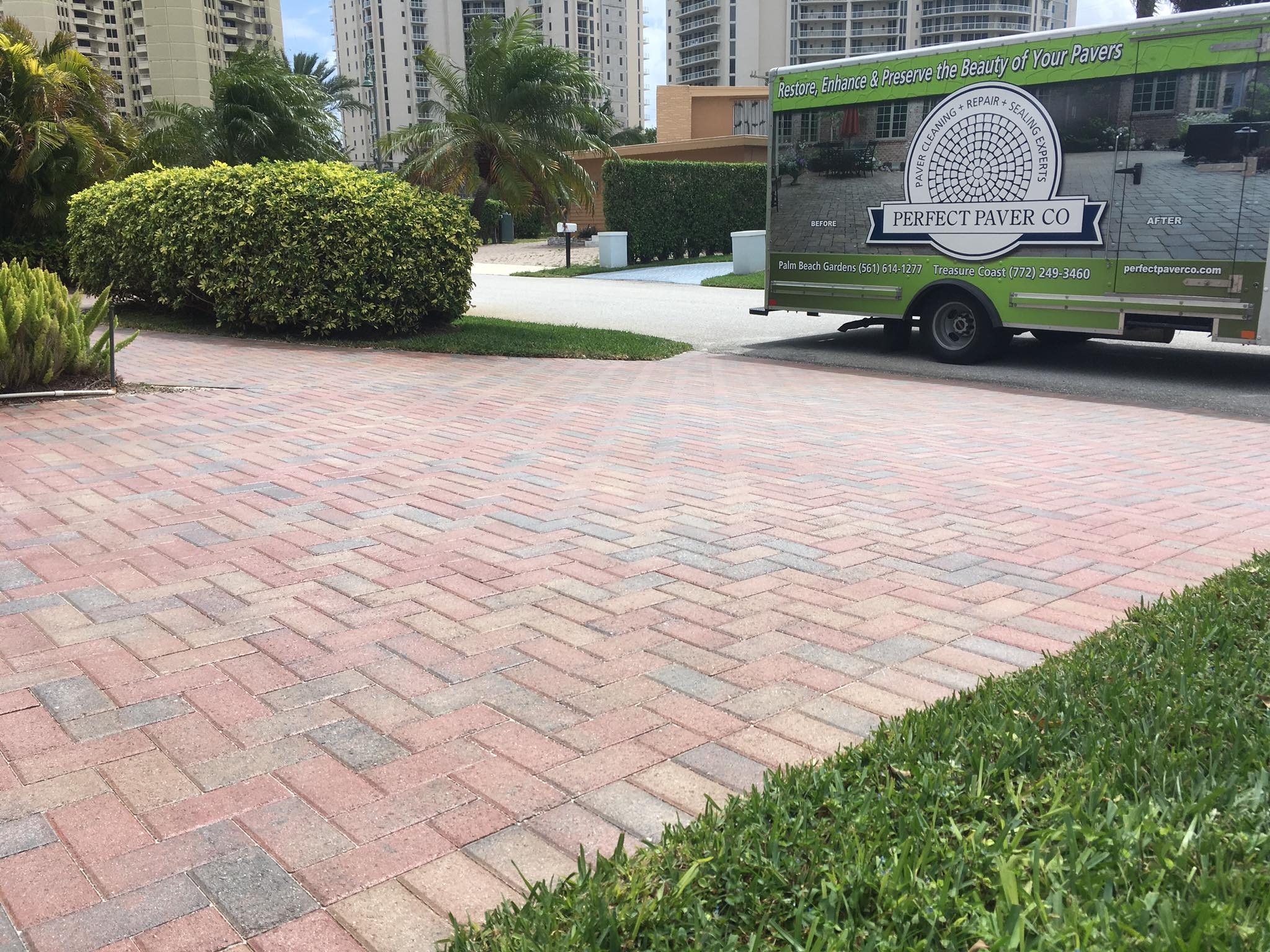 Free Estimate