The Perfect Paver Co of Southwest Florida provides natural stone and paver sealing and paver repair in Naples, FL area (zip codes: 34102, 34103, 34104, 34105, 34108, 34109, 34110, 34112, 34113, 34114, 34116, 34117, 34119, 34120 and nearby areas) . We specialize in
steam cleaning pavers
and paver sealing. Unlike traditional cold water pressure washing of pavers, our steam cleaning process leaves pavers unbelievably clean without the use of harsh chemicals that can damage the pavers or nearby vegetation.
Our crews are extremely professional (uniformed) and experienced with not only cleaning and sealing pavers but also installing pavers. Our crews have an average combined experience of more that 15 years installing, cleaning and sealing pavers. So, you can trust that we understand how pavers work and how to properly maintenance them.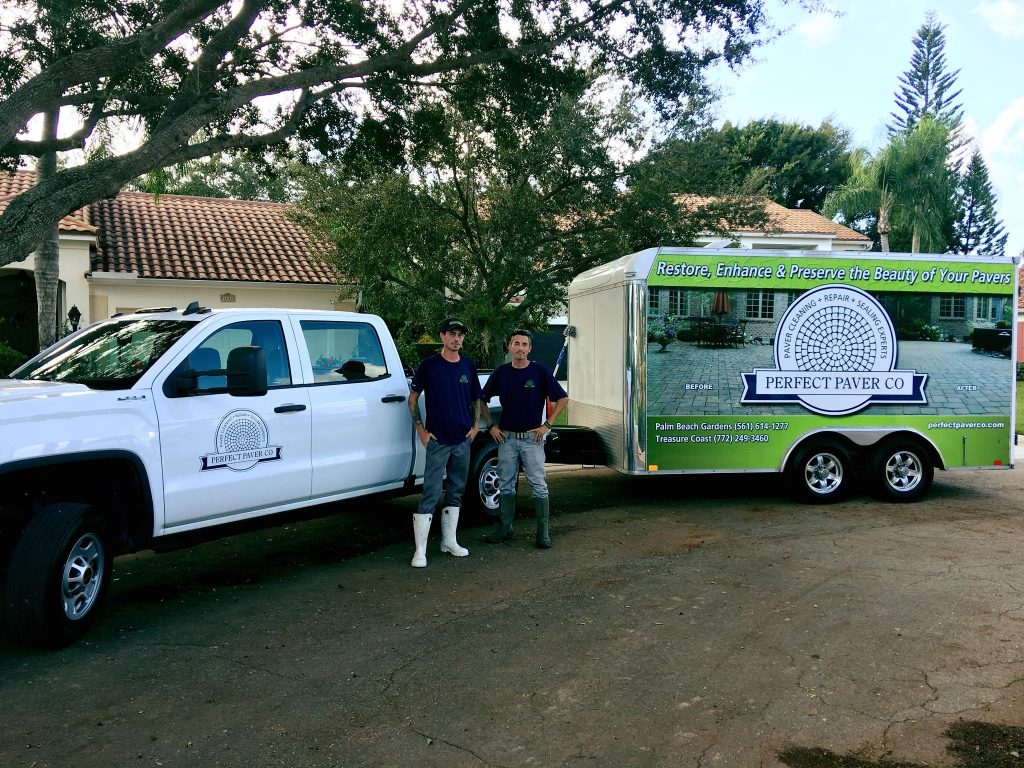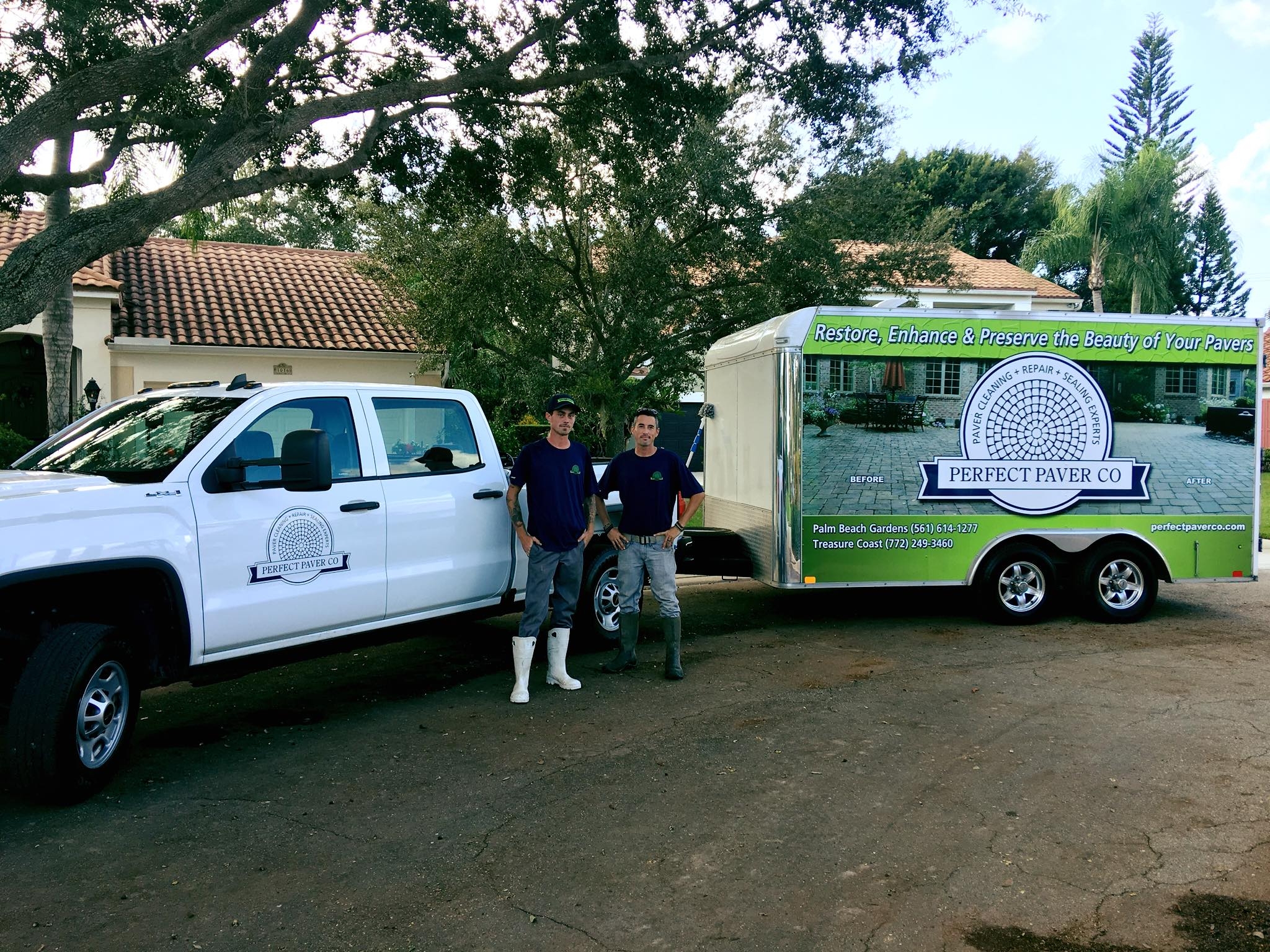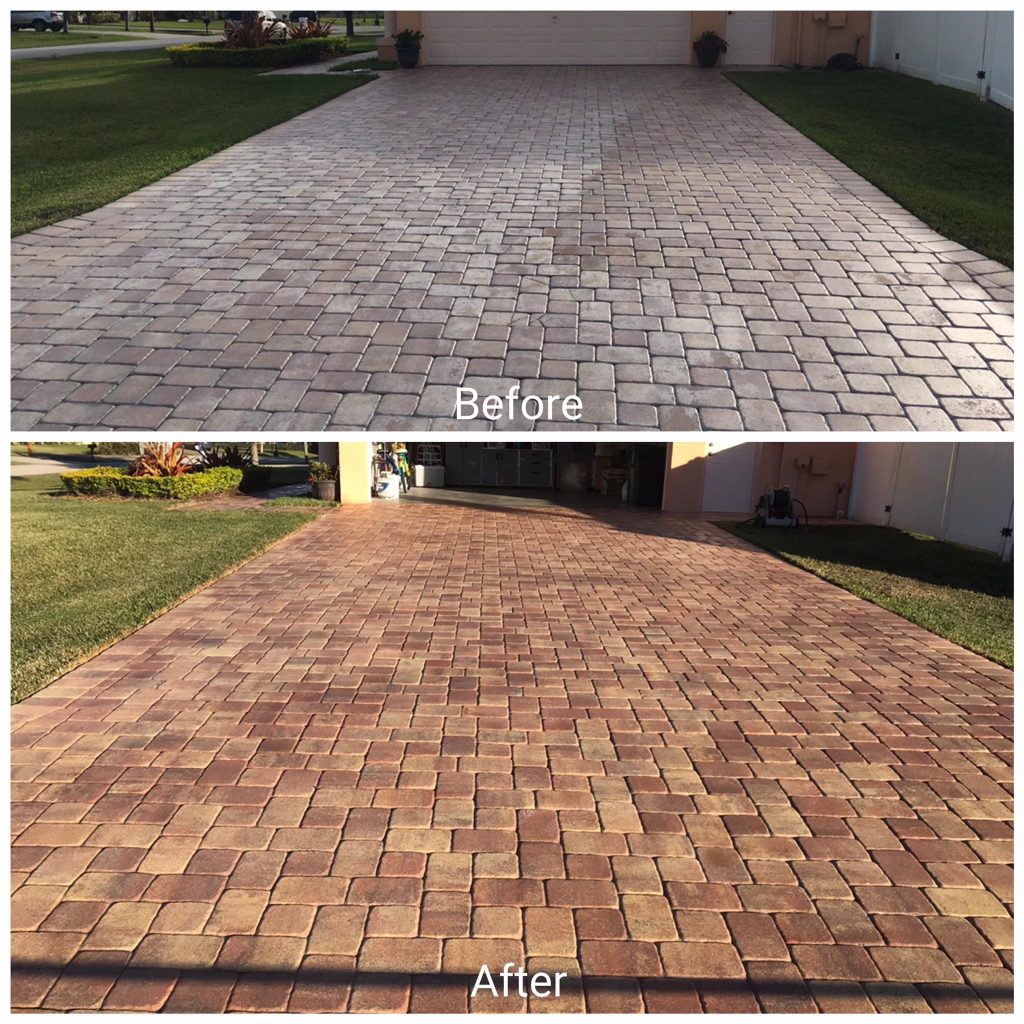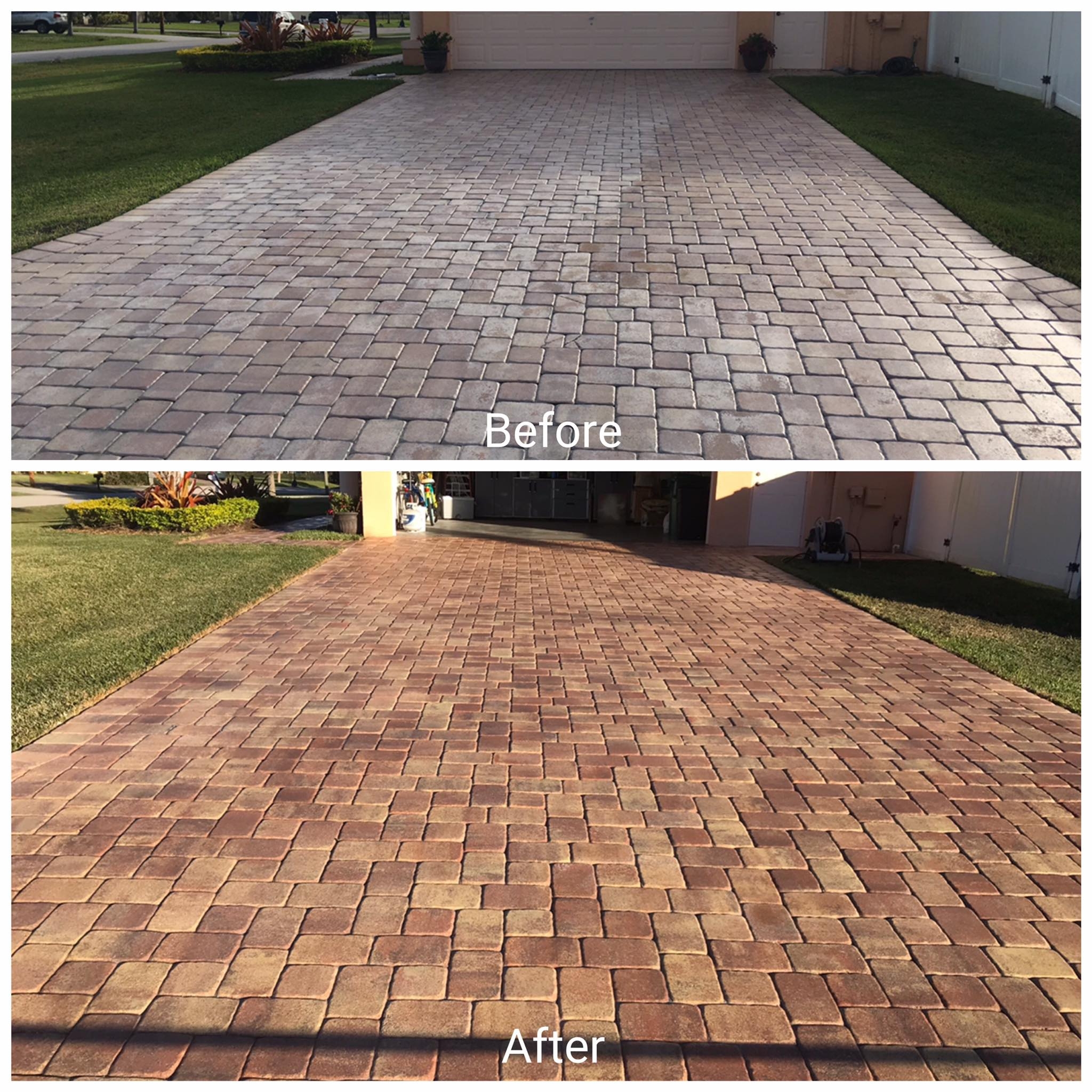 Reviews
Our paver maintenance services include steam cleaning and sealing of your natural stone or paver driveway, paver pool deck, paver patio and pavers on commercial properties including condo associations and HOA associations. We clean and seal all types of pavers including travertine, natural stone, concrete pavers, clay brick and Chicago Brick pavers as well as stamped concrete and regular concrete.  In addition to our cleaning and sealing service, we're happy to help make needed repairs. We provide these paver restoration and maintenance services in and areas around Naples, Florida.
We happily provide Free Estimates. You can also scroll down to view our published pricing.
Free Estimate
More info About Our Steam Cleaning and Paver Sealer
Steam Cleaning Pavers
If you want your pavers to look their best, then you should have them steam cleaned. This process harnesses the advantages of hot water and steam to break apart stubborn dirt and grime that hiding deep in the pores of the paver. The high temperatures will kill black mold and mildew living on your pavers on contact. 70% of the pavers we clean and seal in the Naples area have living black mold and mildew.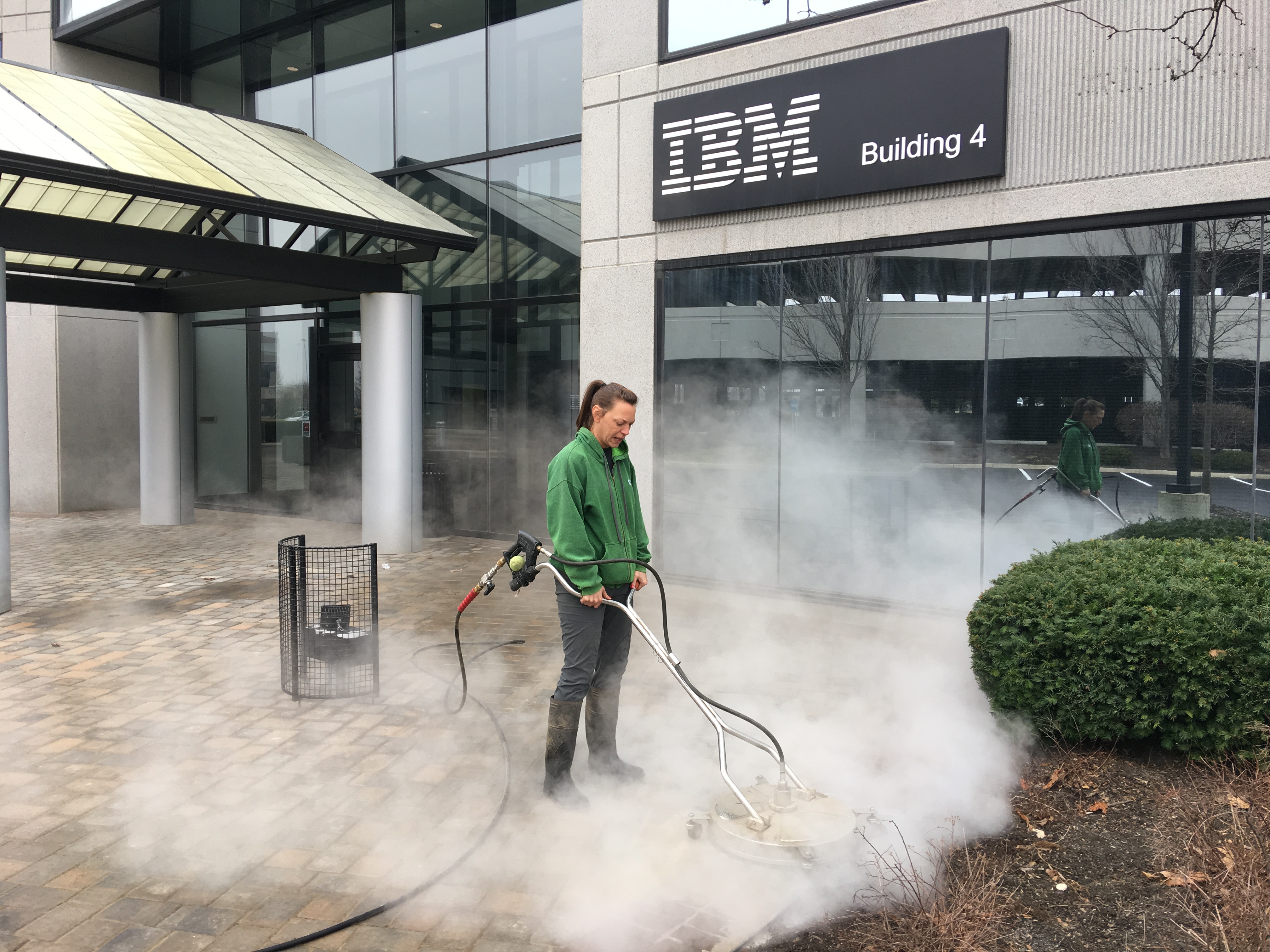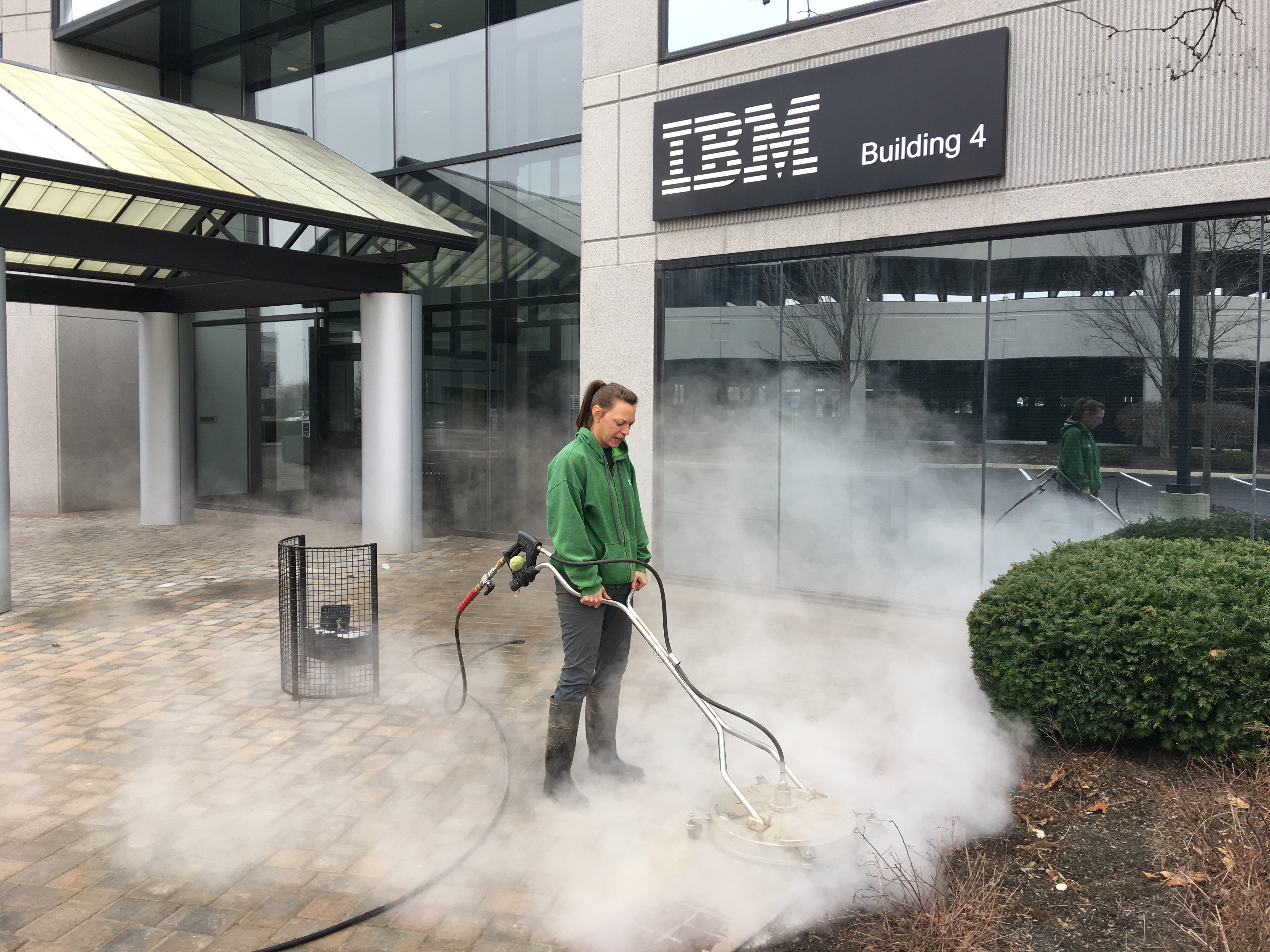 Our Paver Sealing Process
When it comes to maintaining pavers, it's not a one size fits all solution. We analyze the pavers, the joints between the pavers, the concrete edging around the perimeter and the overall integrity of the pavers. We then propose a solution that gets all of these areas back in order and ready for the next several years of enjoyment.
A big difference between our process and many other companies is our focus on the joints between the pavers. The sand in these joints washout over time and then fill back up with organic material like dirt and decomposed leaves. This material turns black and is unsightly. Since it's organic, it also becomes a breeding ground for mold and mildew to grow. Our process includes washing out this build-up and installing our Polymeric Sand. Polymeric Sand is a grout like product that gets very hard in the joints keeping it in place preventing sand erosion and the joints filling up with unwanted material.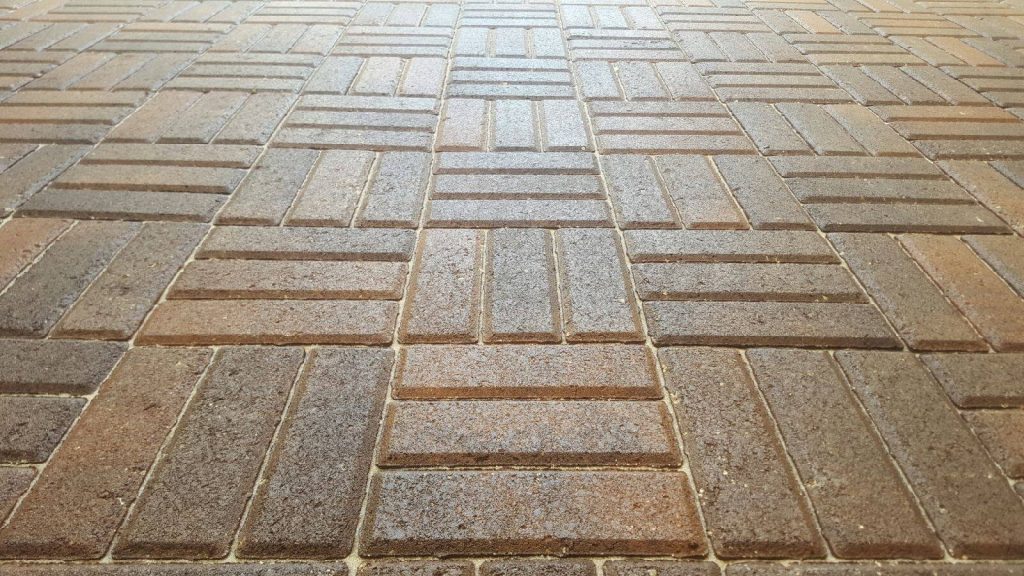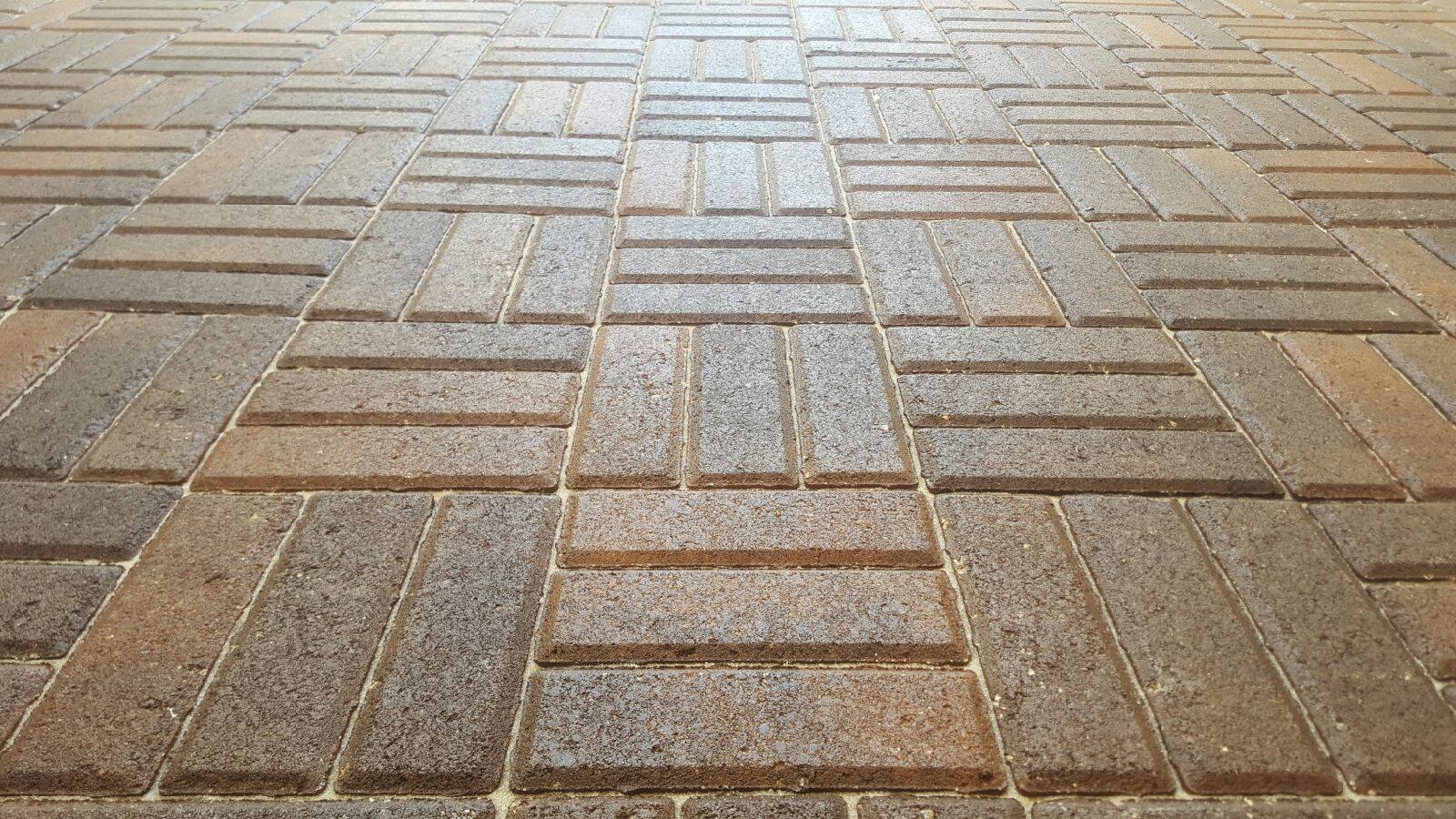 How Good Will My Pavers Look
This is a great question, and there are a lot of variables that come in to play that determine the final outcome of your project. We have paver and natural stone sealers designed to both leave a natural look as well as an enhanced look. We do not offer it, nor do we recommend high-gloss paver sealers in Florida. These sealers trap moisture in the paver and become very problematic (more about that here).
What you should understand is, we seek out to make every job we do look the best it possibly can. So, we're looking at the entire paver system to make improvements. This includes: are there repairs needed, do the edges need reinforced to prevent future shifting of the pavers, has the joint sand washed out and replaced with dirt, etc. Once we take all of these items in to consideration, we create a proposal specific for your project on how we recommend bringing your pavers or natural stone back to life.
Here are some before and after pictures to give you an idea:
HOVER YOUR MOUSE OVER A PICTURE TO STOP IT
Ok, how much should I expect to spend?
You should expect to pay more for our process than say hiring your handyman or painter to roll on another coat of sealer. What we're doing is completely different altogether. Maintaining pavers and natural stone is nothing new. However, most homeowners and companies who offer 'Paver Sealing' do so because that's what the customer asked them to do. Somewhere along the way, the paver sealing component of paver maintenance was plucked from the maintenance process and is the only part of the process being done by many companies. So, when you receive a quote from one of these companies, that's all you're getting.
For our process which includes a deep Steam Cleaning of the pavers, cleaning out the joints, installing Polymeric Sand Grout back in to the joints and sealing using a very good sealer that won't have to be stripped when you're ready to re-coat you can expect to pay:
-Average size driveway: $1,000-$2,000 (if there are excessive repairs on your driveway, or if there is existing sealer that needs to be removed the range will increase)
-Large Driveway: The range of large driveways can be anywhere from $2,500 – $5,000+. It just depends on how large the driveway is. If you consider the above average driveway and think how many average driveways fit in your driveway, that will help you get an idea. Keep in mind, the more square feet we're doing, the cheaper the price will be per sq ft.
-Average Patio or Pool Deck: $1,000 – $2,000 (if there are excessive repairs, or if there is existing sealer that needs to be removed the range will increase)
-Repairs: We perform most repairs on a Time and Material basis. It's often unclear whats the cause of the issue until we've taken the pavers up. For this reason, we feel it's best to only charge you exactly how long it takes instead of estimating worse case scenario for every job. In the end, this is a win-win for everyone. We will however, estimate a range of how long we're expecting the repairs to take and the cost for both best case and worse case. So you're not completely in the dark about the cost.
Free Estimate
Watch This Video To Learn More About Us: