Paver Sealer in Florida
In all the markets/cities/states that we clean and seal pavers in, Florida by far takes the cake when it comes to bad seal jobs that we come across. At least 50% of our business in Florida is removing failed paver sealers and re-doing the job correctly.
There are typically 2 reasons why sealer jobs go bad, and it can take anywhere from 1 day to several years before you can tell its bad.
Bad Paver Sealer in Florida
Probably the number one cause of failed paver sealer jobs in Florida is poor sealer selection. As you know, Florida has a high humidity level and also a high water table level. This means there is constantly moisture on the surface and moisture trying to escape from the ground. Most of the sealers used in Florida are solvent based sealers which are designed to keep water and moisture out. The problem is, they also keep water and moisture trapped in the paver. This moisture and water will begin deteriorating the bond that the sealer has with the paver and when this happens your sealer turns a white color.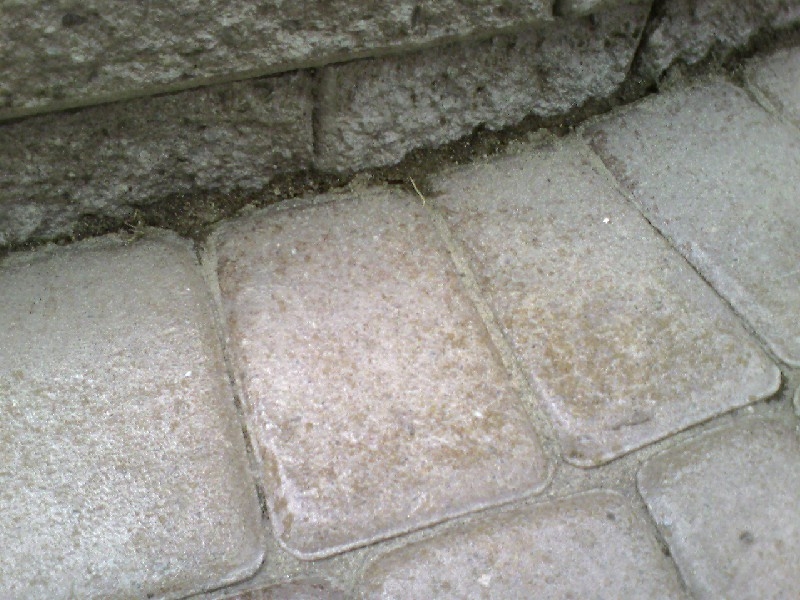 Our paver sealer at Perfect Paver Co is specially designed to work with the environment to allow the natural flow of moisture in and out of pavers. We are able to achieve this by using H2O (water) in place of the solvent based ingredients in our sealers. As the sealer cures, the water evaporates from our sealer leaving microscopic channels that allow moisture to flow in and out.
The term 'sealing pavers' is often compared to sealing a deck or sealing a basement where the goal is to keep water out. When it comes to pavers, thats not the goal. Pavers should be sealed regularly to prevent the surface of the paver from deteriorating from traffic, UV rays and rain. Exposure to these three events cause the finer materials in the surface of your paver to wear away leaving only the larger aggregates. The finer materials at the top of the paver is where all the color of your paver is held because  the larger aggregate won't absorb the color.
There are many other benefits of sealing pavers, but those benefits vary depending on the type of sealer being used.
Bad Paver Sealer Application
The second most common cause for failed paver sealer is due to improper application. Unlike any of the other markets/cities/states we provide paver cleaning and paver sealing in, Florida has more unexperienced companies offering paver sealing services than any of the others combined. In Florida, sealing pavers is one of the few trades or services a company can provide without needing a contractor license. So naturally, this industry attracts unskilled and unexperienced startups due to the ease of getting started (Getting a contractor license in the State of Florida can be very difficult).
Most bad paver sealer jobs start with poor surface preparation. Due to the porosity of concrete pavers, dirt and grime can become lodged deep in the pores of the paver. If this dirt is not removed prior to sealing, it will prevent the sealer from fully adhering the paver. We use steam and hot water to throughly clean pavers. Most other companies simply use small cold water pressure washers.
Need your pavers sealed in Florida?
If your pavers are in need of cleaning and sealing, please consider the Perfect Paver Co. Our crews are highly specialized in sealing pavers; that's all we do every day.
Please request an estimate by completing the contact form on our website here.
The Perfect Paver Co of Palm Beach was hired by the PGA Village HOA to steam clean, re-sand and seal the HOA pool deck pavers around the PGA Village Island Club Clubhouse Pool in Port St Lucie, FL. These pavers had not been professionally cleaned or sealed in a very long time, possibly ever.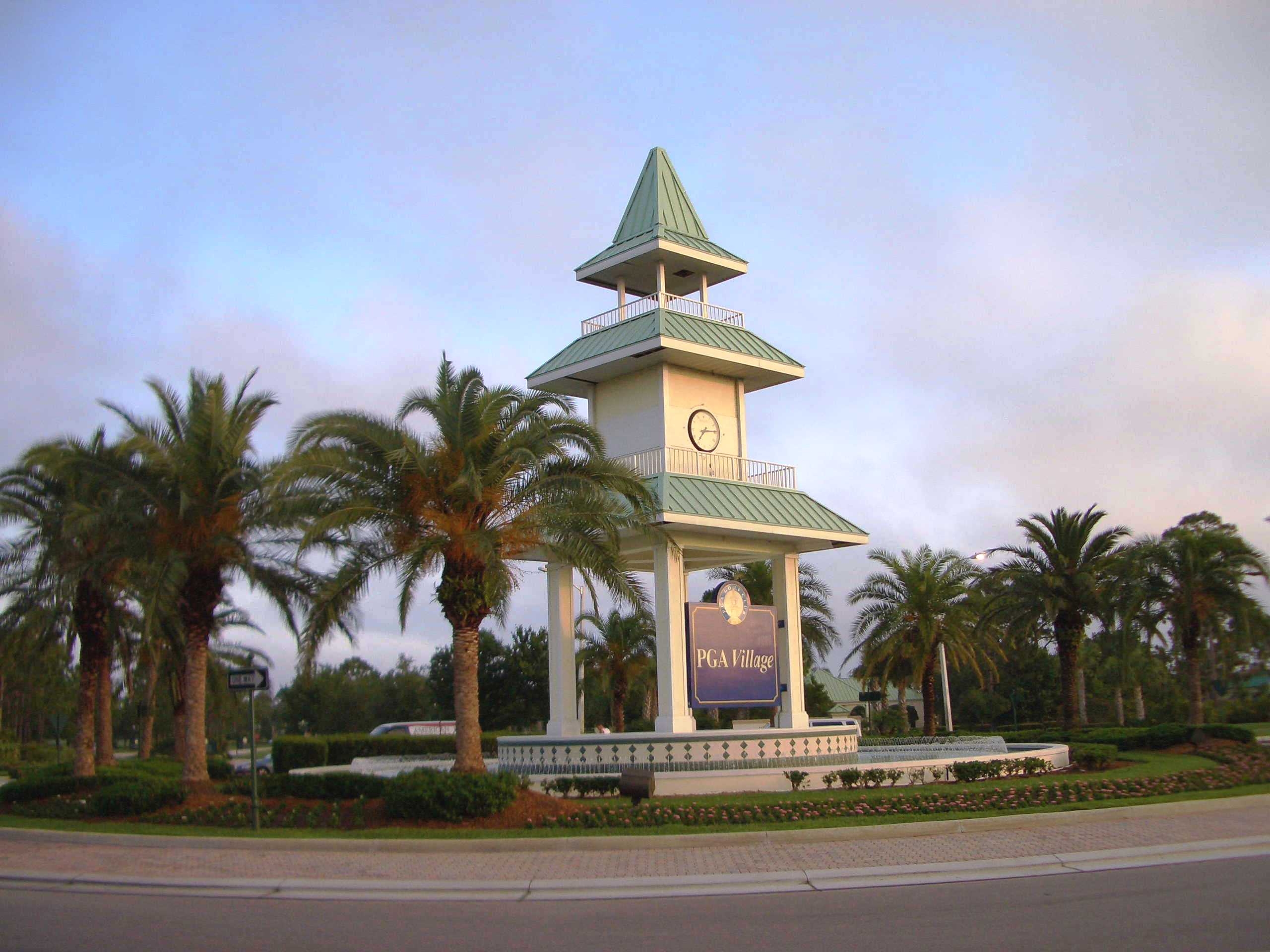 Here are a couple before pictures: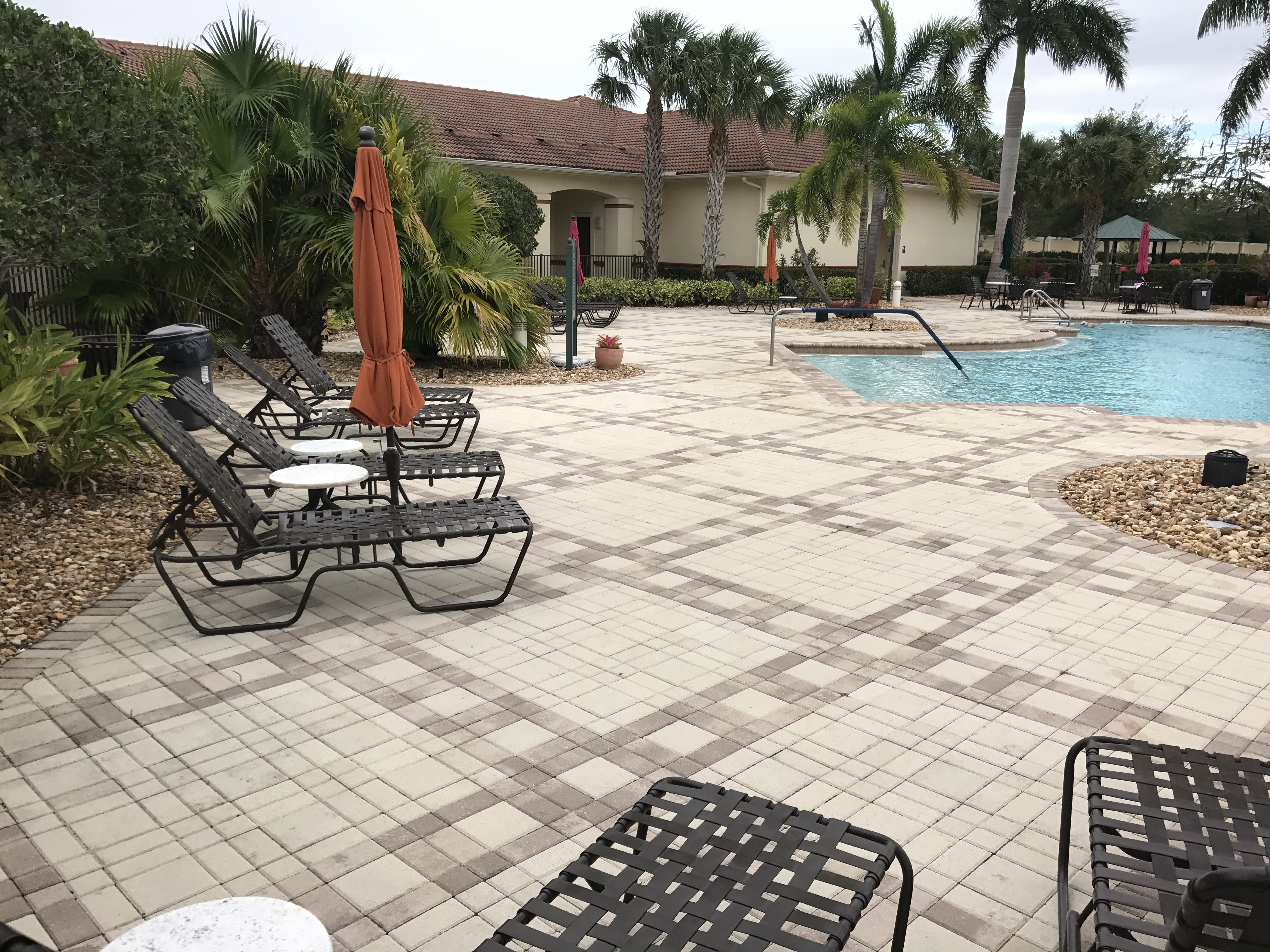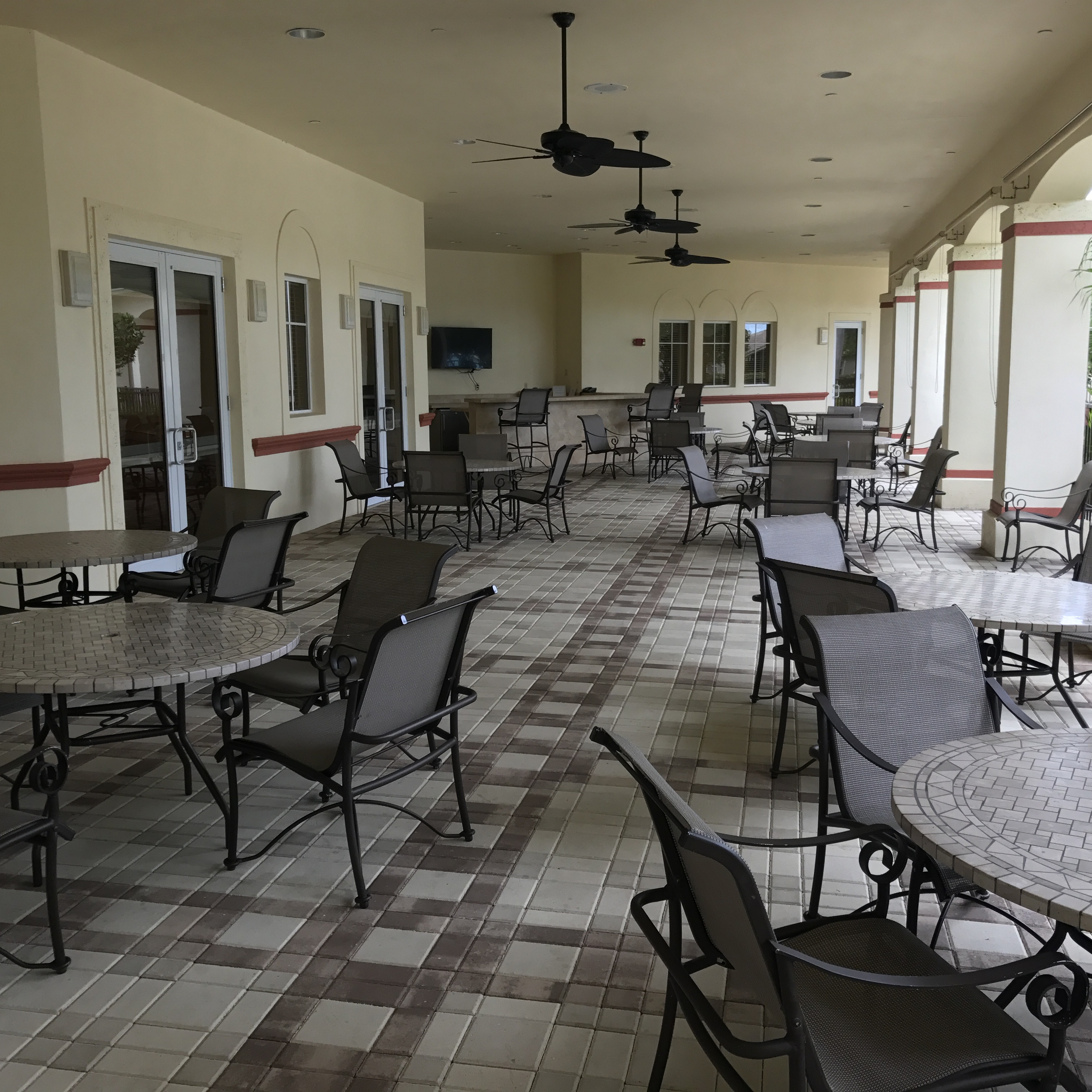 And here are some after pictures: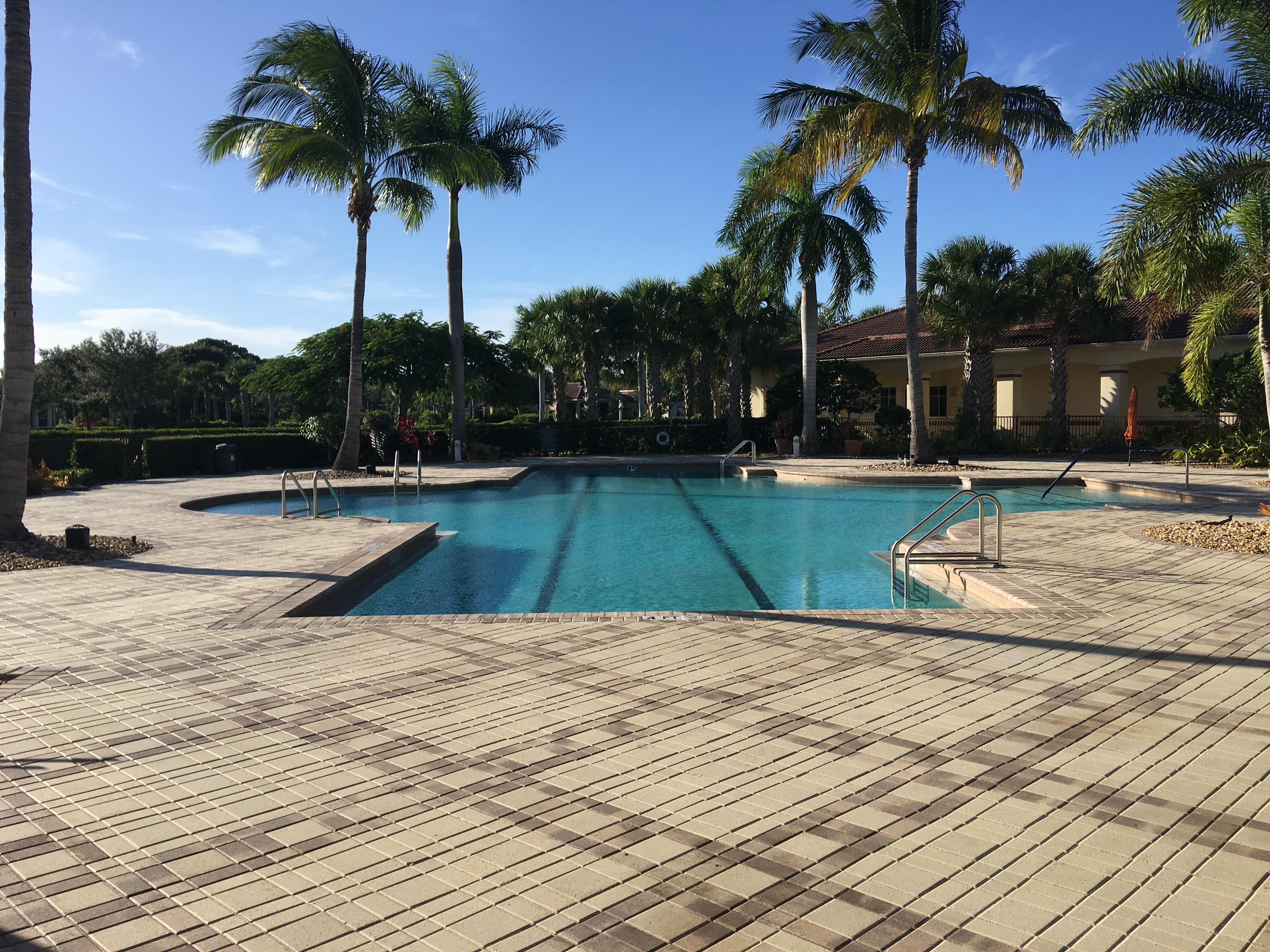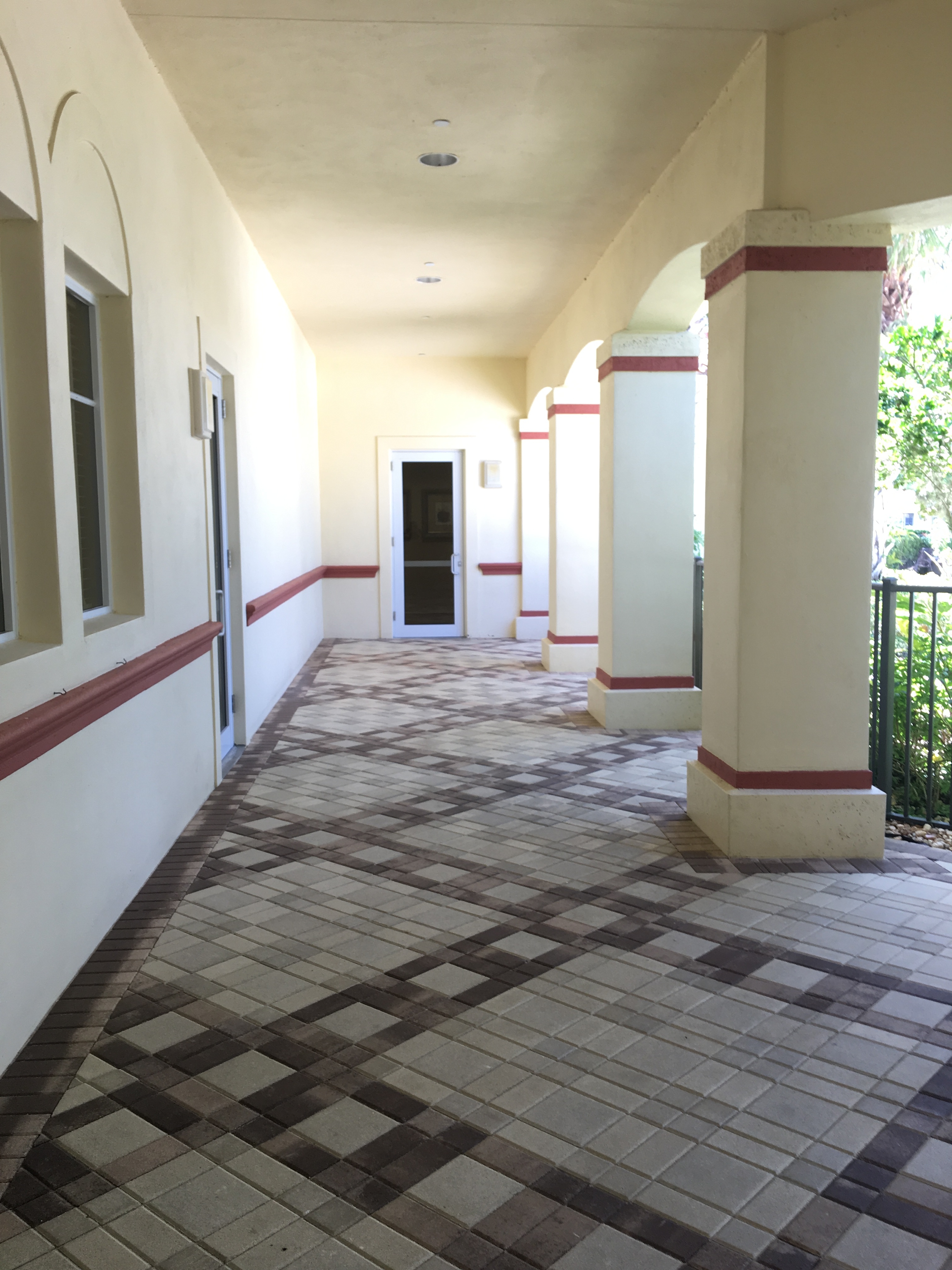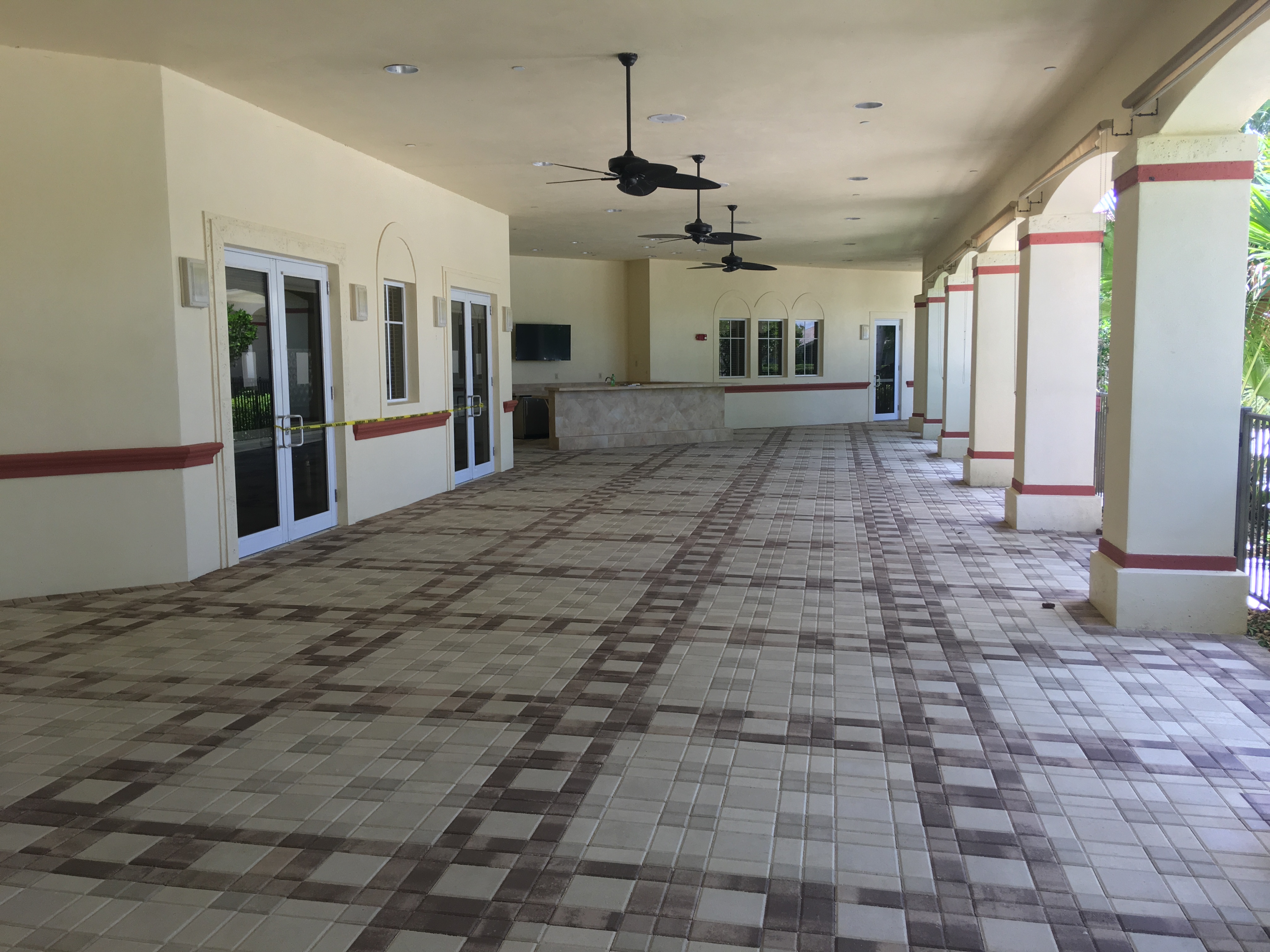 The PGA Village HOA decided to hire The Perfect Paver Co for this project due to us coming highly recommended from their primary contractor for the community John Jacobs Construction. We have completed several other project with John Jacobs Construction and they know our reliability, quality of materials, advanced steam cleaning equipment and highly skilled English speaking and friendly staff is unlike other paver sealing contractors that they have worked with in the past.
If your community paver pool deck, paver walkways, paver driveways, paver patios, hotel paver pool deck, paver parking lot or any other paver area on your commercial or residential property is in need of repair, maintenance, cleaning and/or sealing please contact The Perfect Paver Co of Palm Beach. We offer our commercial paver sealing service in Florida, including Orlando, West Palm Beach, Fort Lauderdale, Miami, Key West, Fort Meyers, Tampa, Naples, Sarasota, Jacksonville and everywhere in between throughout the state of Florida.
For more information or pricing, please contact Mark Rhodus, owner, at mark@perfectpaverco.com or call (561) 614-1277.
This paver driveway repair couldn't have turned out better. Due to years of neglect, lack of sand in the paver joints and improper installation of the edge restraint, this paver driveway has spread apart causing it to look unsightly and tainting the curb appeal of this beautiful home in the New Albany Country Club. So, this client in New Albany contacted The Perfect Paver Co to repair the paver driveway, replace the plastic edge restraint that had been failing, re-install new sand in to the paver joints and seal the pavers with a joint hardening sealer that will aid in minimizing sand loss and weed growth. This client couldn't be happier. See how great this project turned out below.
This paver driveway now looks like an almost new one.
One of the great things about working with The Perfect Paver Co on your paver project is our depth of paver knowledge. Almost all of our technicians were paver installers on high end residential and large scale commercial projects for our sister company Two Brothers Brick Paving prior to working for us on your project.
If you're interested in an estimate for paver driveway repair in Columbus, Dayton, Cincinnati or Southeast Florida, please contact us today by completing the contact form here.